A well-placed water feature can transform an ordinary backyard into a relaxing outdoor retreat with the restorative sound and hypnotizing movement of the trickling water. If you're interested in a water feature but are concerned about the safety and liabilities of having a pond, then a pondless (or disappearing) waterfall is the right option for you! We can fill your yard with the sights and sounds of waterfalls, without all the hassle and upkeep.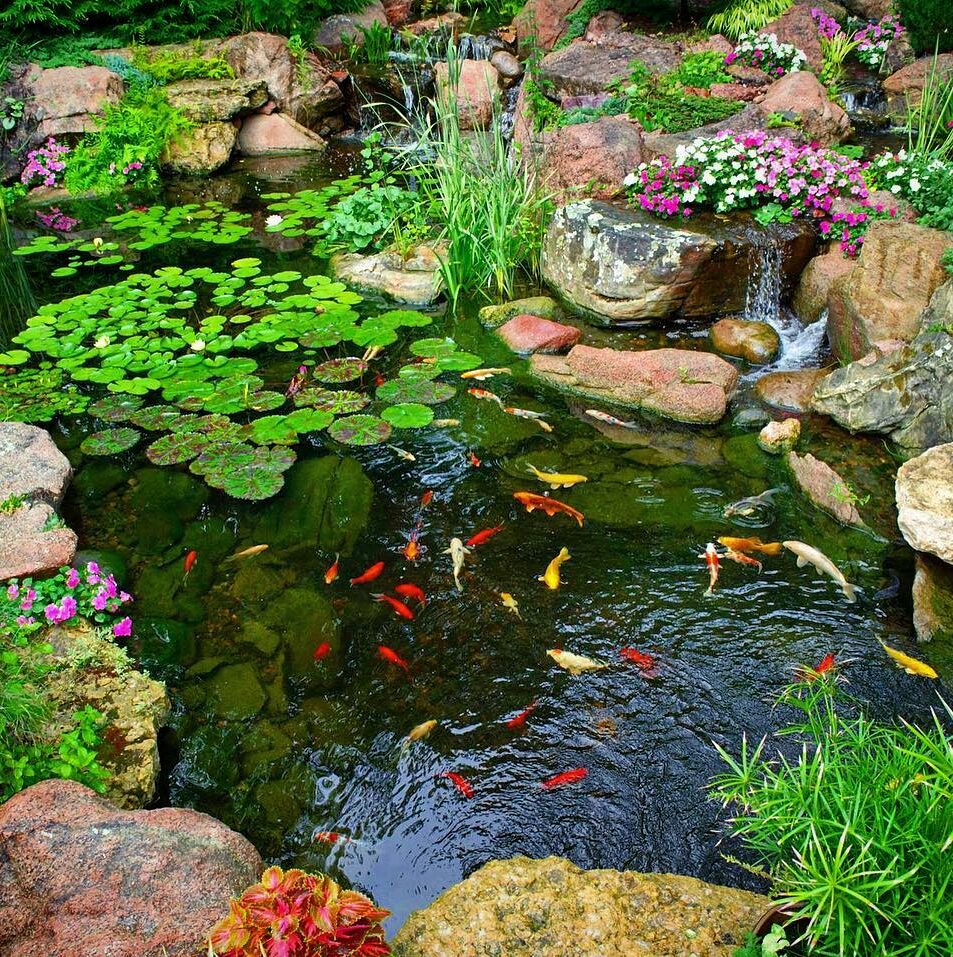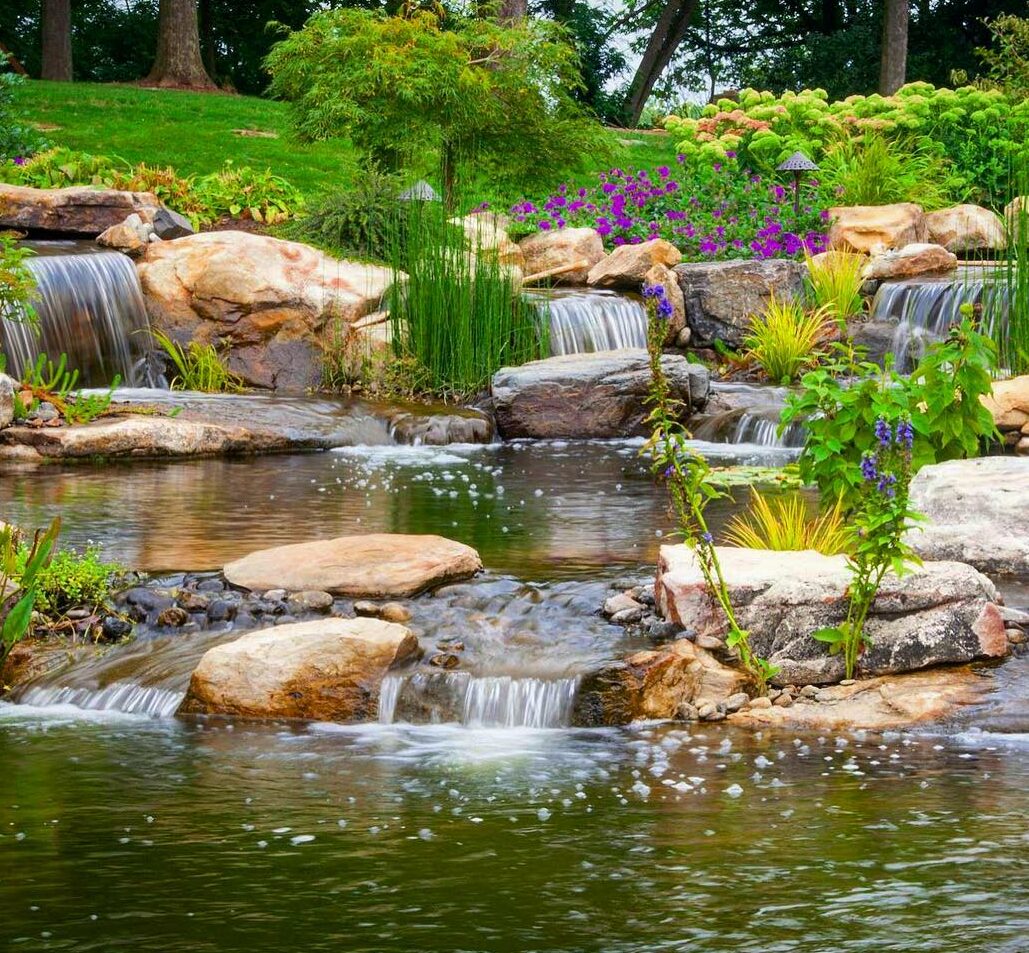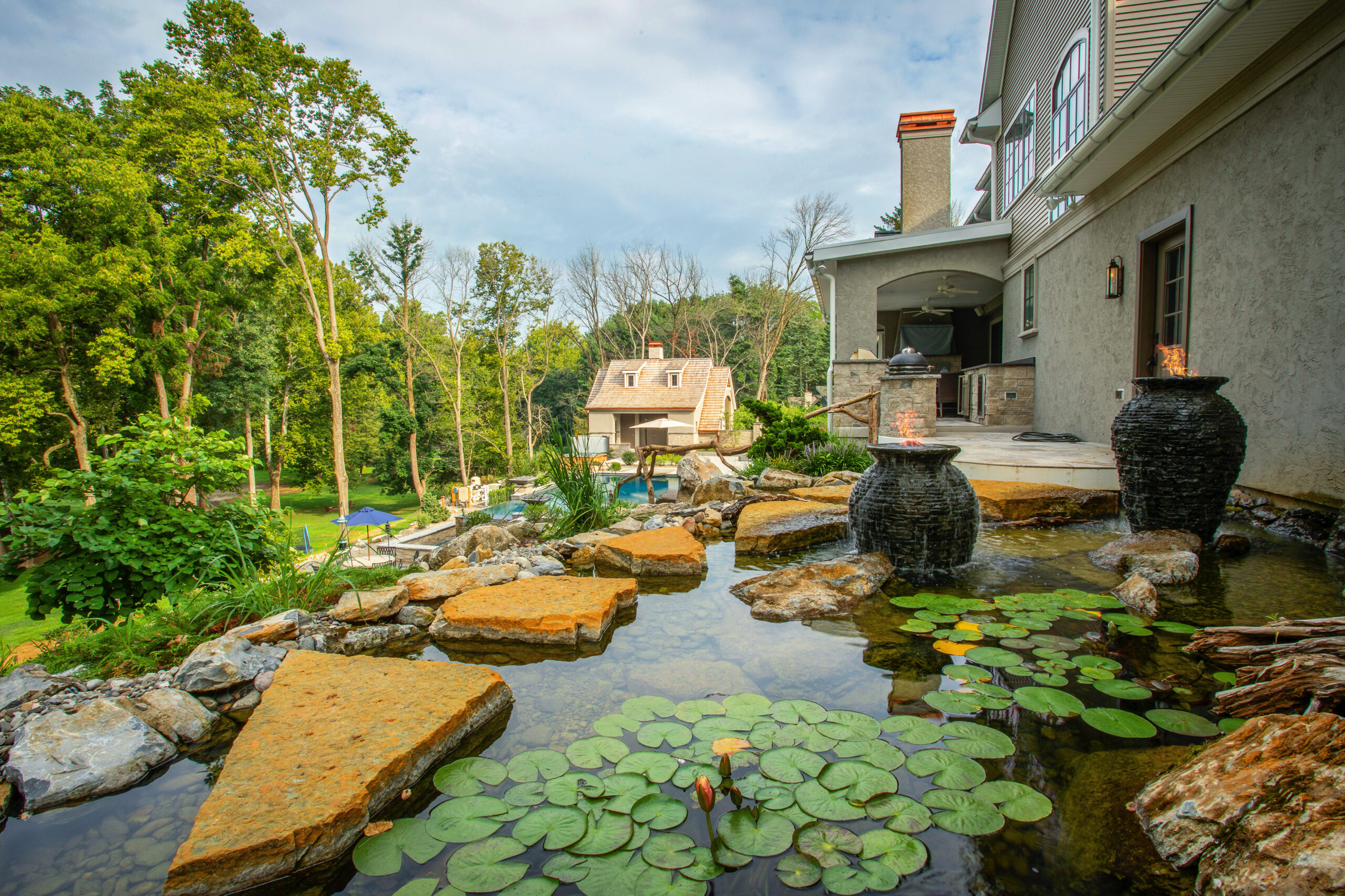 Take a tour of this EPIC swim pond!!!
Check out this EPIC Swim Pond—every backyard needs one of these. Swim ponds can be enjoyed 365 days a year.
Types of projects we do
Fish Ponds & Ecosystems
Backyard ponds are truly a gem. They contain all the parts of a balanced ecosystem pond–plants, fish, rocks and gravel, and a biological filtration and circulation system—in the comfort of your own backyard. Our team is equipped to build these all-natural features and turn your yard into an aquatic getaway.
Biological Filtration & Circulation Systems
Koi Ponds
Stream & Pond Enhancement
Natural Swim Ponds
Plunge Ponds
Pond & Waterfall Maintenance
Wetland Filtration
Pondless Waterfalls
We know no pondless waterfall is complete without the proper landscaping to make it look natural. We'll not only install the feature, but all the plants and details that make it beautiful.
Disappearing Waterfalls
Naturals Streams
Rainwater Harvesting Systems
Garden Fountain Design
A fountain can serve as the perfect focal point in a front yard, plaza or courtyard.
Fire Fountains
Spillway Bowls
Bubbling Urns
Custom Fountain Design
Bubbling Rocks
View our helpful pricing guide!
Find out the best option for you with this guide.

Check out some of our work.