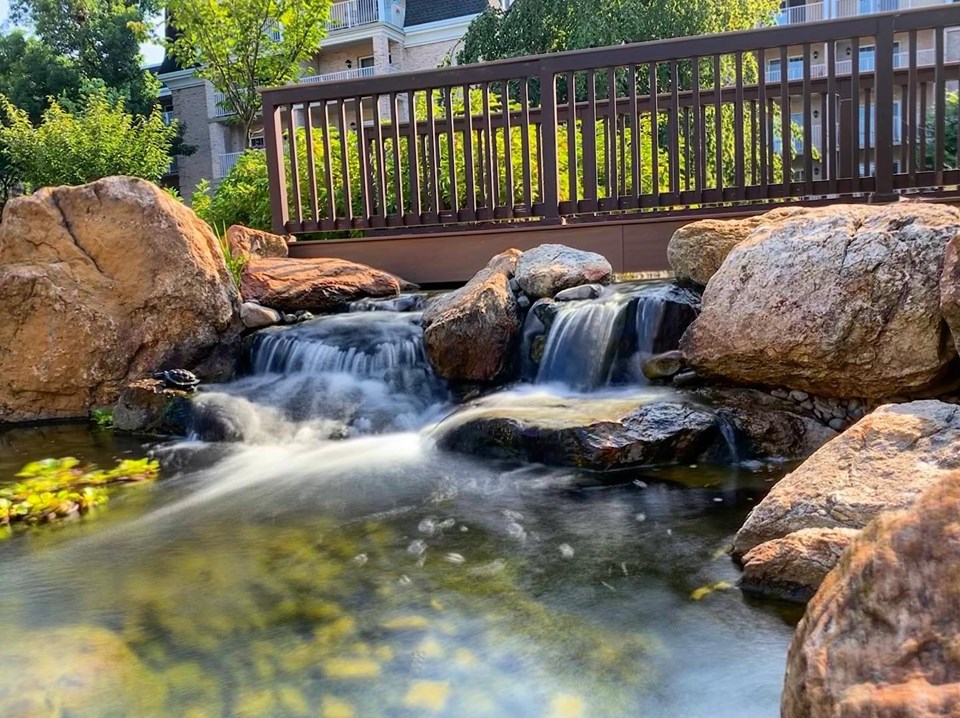 Large scale ecosystem pond and stream recently completed Willow Valley Communities in Willow Street, PA. It was a very exciting project to be a part of. Pontz was brought on by another landscape contractor in Lancaster, PA who does not specialize in water features. The pond is part of a much larger complete landscape renovation of the courtyard at Willow Valley.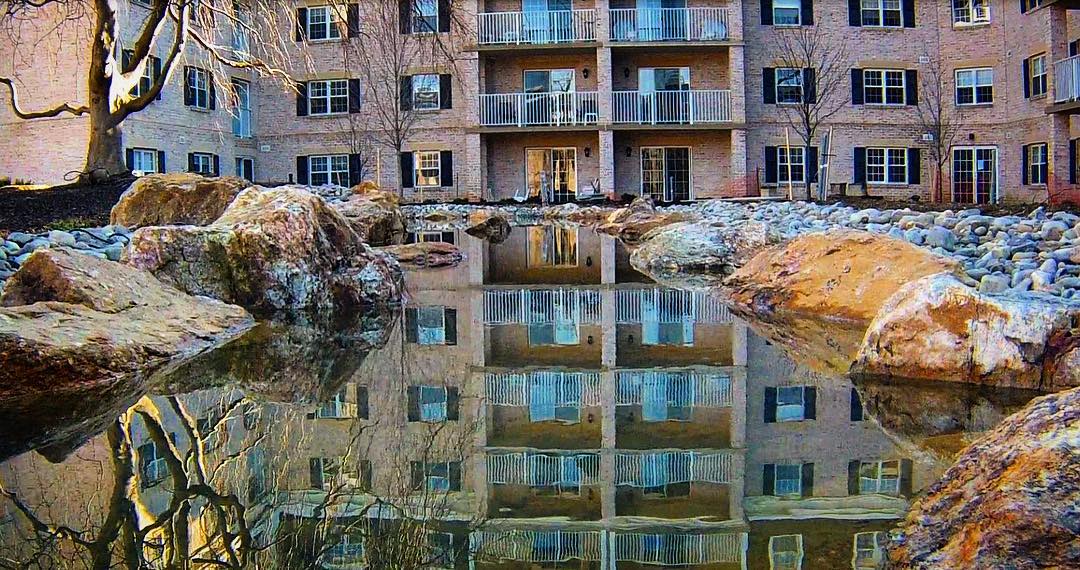 Our Portion of the project features this large ecosystem pond with grand waterfalls directed toward the dining area for Willow Valley Communities residence. The pond also features a wetland bog filtration area complete with various aquatic plants as well as a pooling area that flows into a long deep stream before entering the waterfalls into the larger pond. The Pond will soon be home to tons of Fish, Frogs, and Turtles for the enjoyment of the residents and their families. Once the entire project is complete and the aquatic plants begin to bloom we will shoot some more footage to share.
Learn more about our services and how we can help you bring your outdoor dream space to life!