Feast your eyes on our Outdoor Living Display. The feature is located at our Creative Center on New Holland Pike in Lancaster, PA. This is the finished Product. We have documented the entire build from start to finish. Previous videos were shot in time-lapse during the duration of the build. Links to previous videos are at the bottom of the page.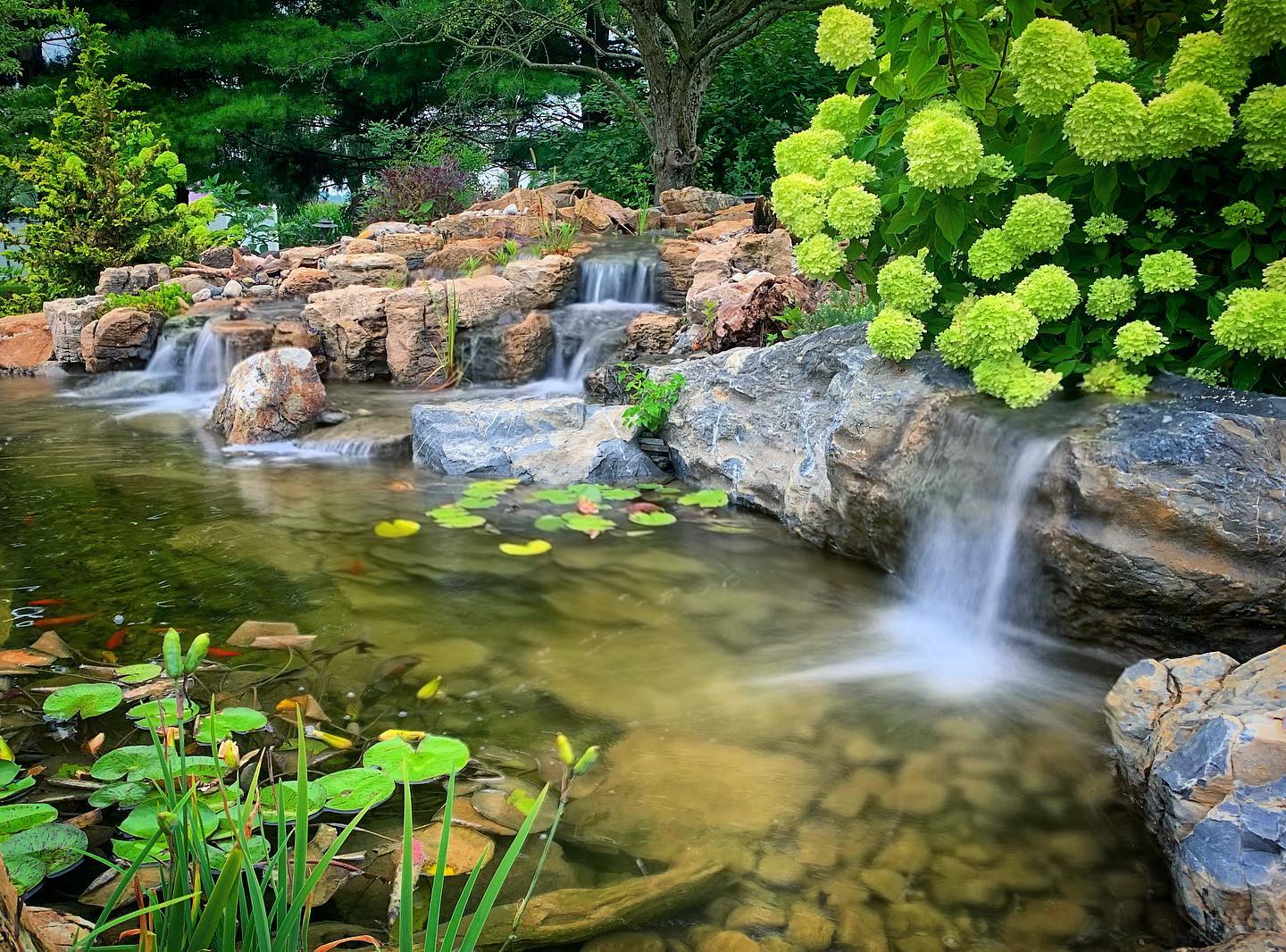 The Display feature incorporates a little bit of the services we provide. We featured different aspects of outdoor living. The first thing to catch your eye is a fairly large-scale water feature. The water feature consist of a ecosystem pond. The water starts to flow from a spillway bowl fountain. The spillway pours into the bog filter. The water then flows down various cascading waterfalls. The waterfalls and pond were constructed out of 2 different types of boulders. We did this to show various options available. There is a gigantic boulder fountain that is incorporated into the pond as well. There is a skimmer in the pond the show functionality. The pond then flows over a zero edge waterfall into a large basin. Atop the basin is 3 fountains. 2 bubbling urn fountains as well as fire bowl fountain.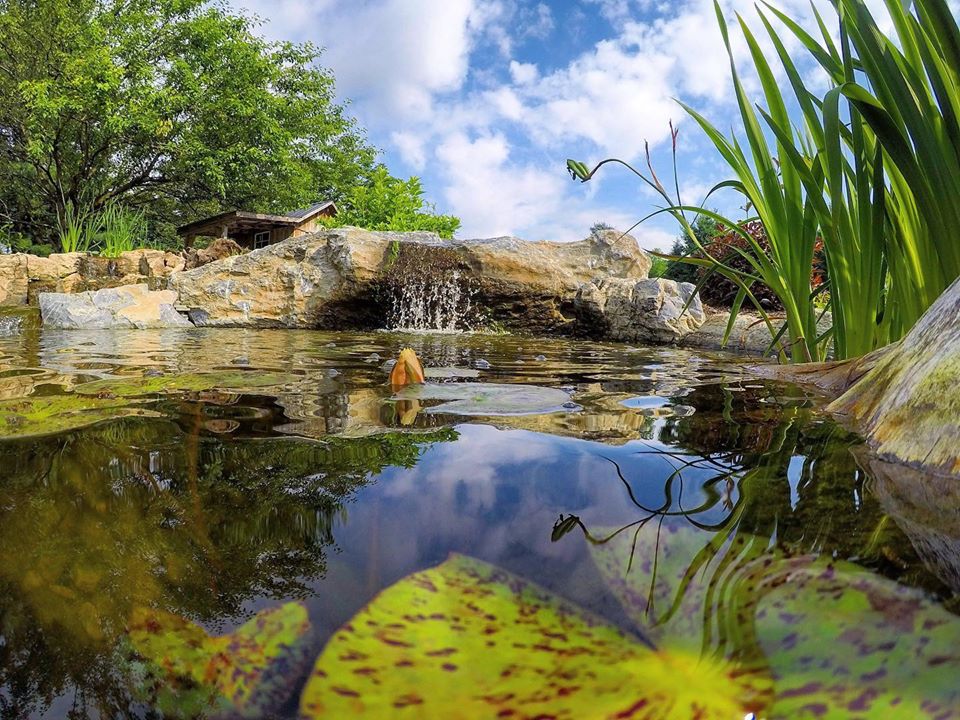 The patio area incorporates different styles and colors of pavers. Along with different styles of boarders. There is 2 seating walls on either side of the patio area. Each seating wall has a mixture of stone and brick veneer and topped with flagstone caps. There is a very unique shed next to the patio area. Surrounding the patio are we installed an outdoor audio system as well. This system cranks out some serious sound. Stop by and have a listen!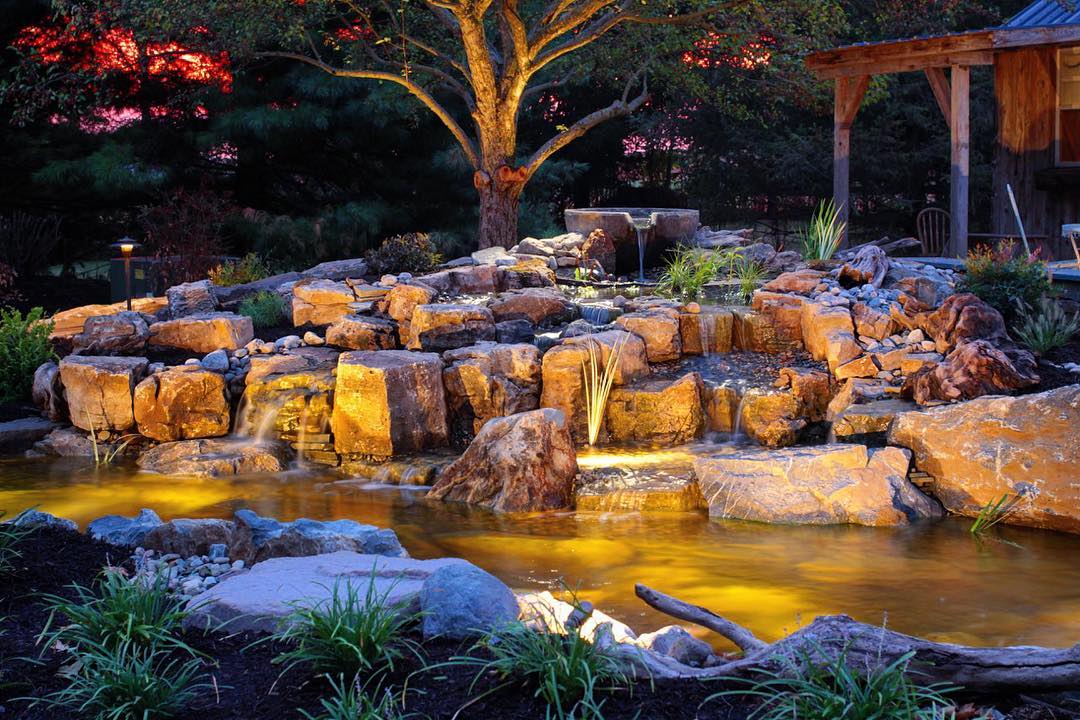 The entire project area is outfitted with landscape lighting. We incorporated up-lights, wall lights, path lights, and a couple spot lights. The entire water feature also has underwater lighting installed. Landscaping was installed around the project to finished it off. If you're in the Lancaster area be sure to stop by and check it out!!! Visitors are always welcome.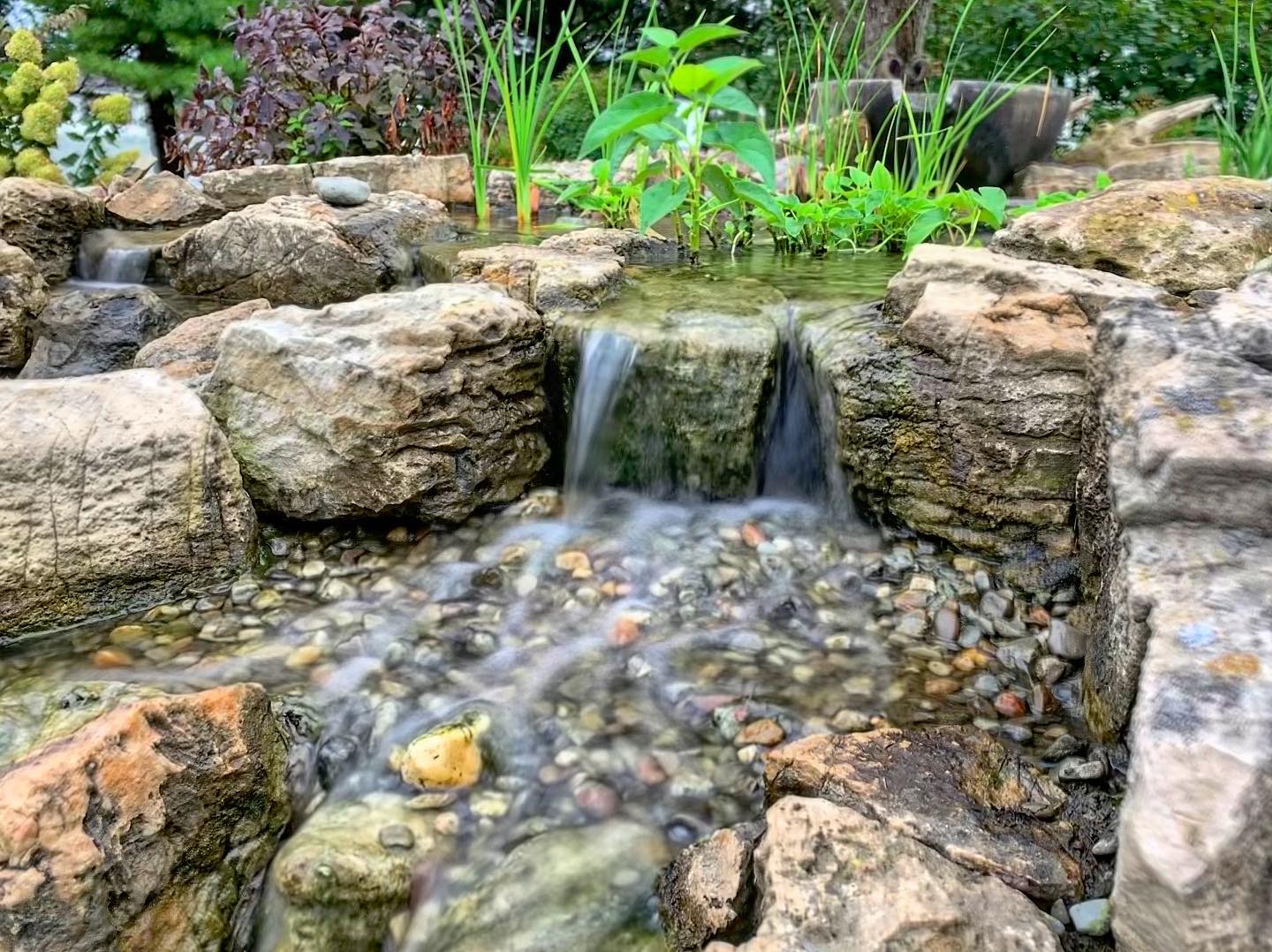 Learn more about our services and how we can help you bring your outdoor dream space to life!