This AMAZING natural stone backyard makeover was installed in Stevens, PA located in beautiful northern Lancaster County. Complete with all the fixin's including a large rec swim pond which was a later phase that we will highlight at a later date.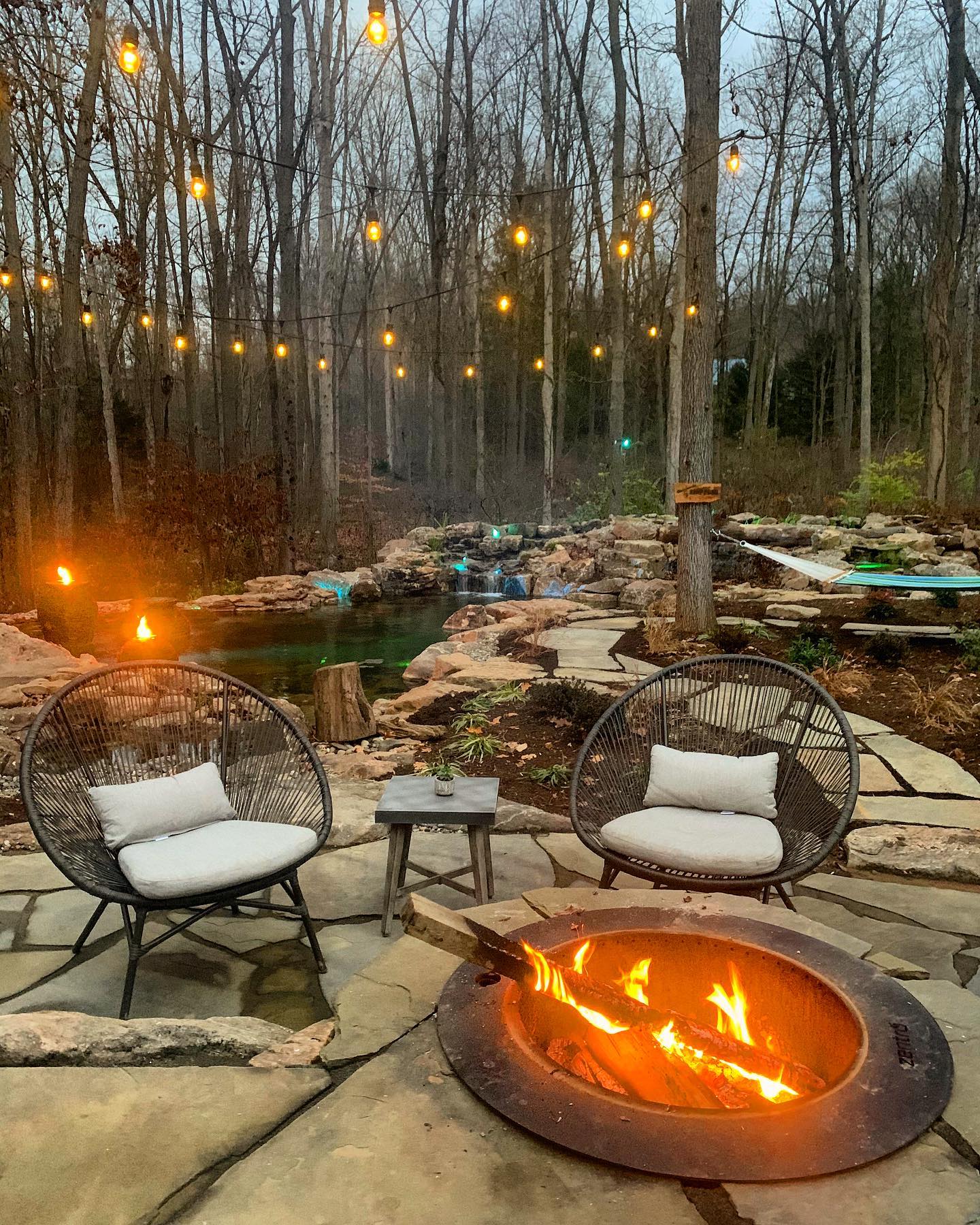 This project was installed during the early winter which made it quite cold. Luckily once the fire pit was complete we had the luxury of enjoy the warmth of the fire through the day. We even manage to cook a hot lunch a few days on the grill attachment of the fire pit insert. The Project included a two tier natural flagstone patio with a smokeless fire pit feature embedded in the top tier of the patio. Natural Stone steps and boulder retaining walls separate the two patio tiers as well as border the edges. Color changing LED landscape lighting was installed around the perimeter along with an impressive outdoor audio system. The project was finished of with surrounding landscaping and a sod yard.
Learn more about our services and how we can help you bring your outdoor dream space to life!