The Pontz Boyz went all out in constructing this one of a kind custom water feature and fountainscape the likes of which you've never seen before! Check out more on this amazing project below!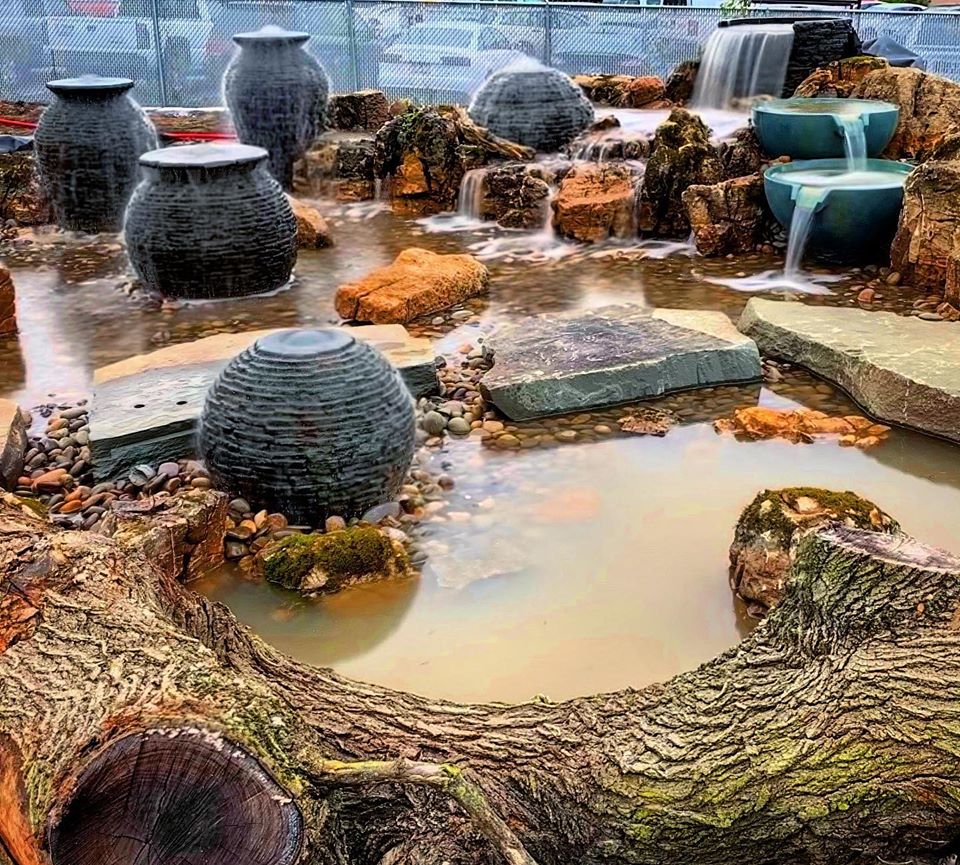 This is certain to be one of the most creative uses of space you may have ever seen. This epic water feature and fountainscape is straight out of the creative mind of the Pontz crew. We were given a blank canvas to create a one of a kind custom feature. Our only limitations were the footprint of usable space. We used tons of weathered limestone along with Aquascape stacked slate urns, spheres as well as spillway bowls and tons of driftwood. Believe it or not we built this entire feature in only two days!
Learn more about our services and how we can help you bring your outdoor dream space to life!