Live in the woods just got a little less primitive. Check out this amazing wooded outdoor living space on this beautiful home located off the beaten path. This outdoor space is perfect for entertaining friends and family!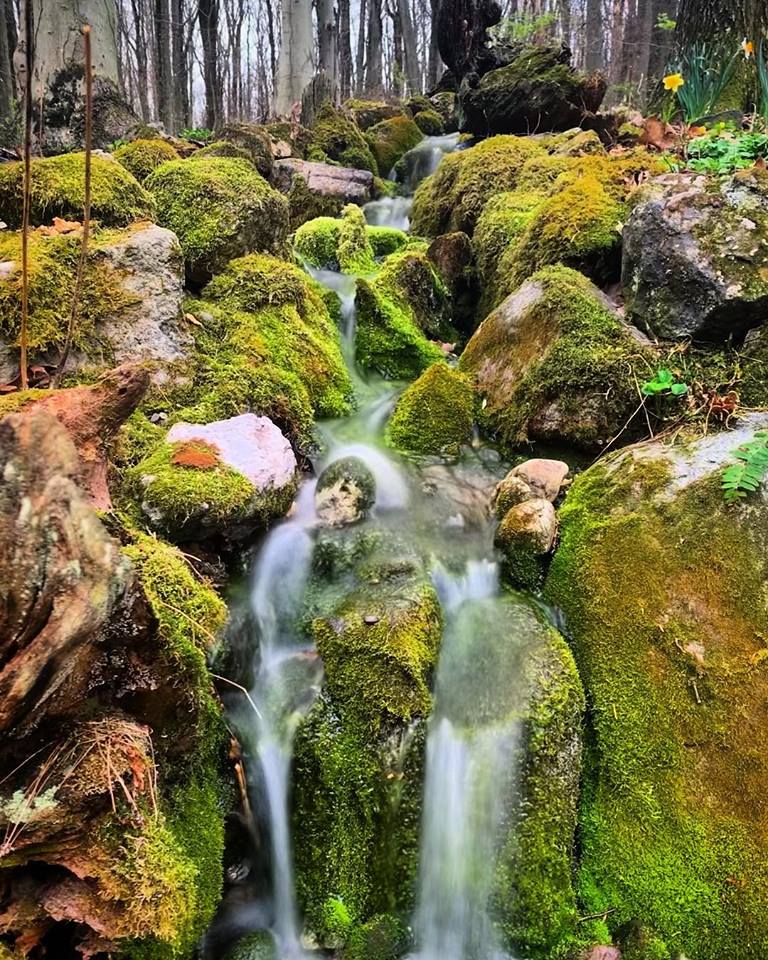 This project started with installation of a large two tiered raised patio. The upper area features a stucco front outdoor kitchen with small pergola top and the lower tier is the outdoor dining area. We also installed a boulder wall to the woods edge with a beautiful pondless waterfall. like most this disappearing waterfall has only gotten better with age. tucked away in the wooded area the moss has flourished covering the stones and falls making this feature seem like it was created by nature.
Next to the outdoor kitchen and dining area we then created a natural full color flagstone patio. This stone is absolutely gorgeous! a natural stone boulder retaining wall borders that patio and blends into the pondless waterfall. nestled to the edge of the stone patio is a large wood burning fire place with beautiful natural stone veneer facing. What a perfect area to sit and relax by the fire after enjoying dinner on the adjacent patio. This backyard has it all and the wooded surroundings make it all that much more serene.
Learn more about our services and how we can help you bring your outdoor dream space to life!