Check out this EPIC Ecosystem Pond with Wetland Filtration and all the bells and whistle you could ask for in a backyard water feature!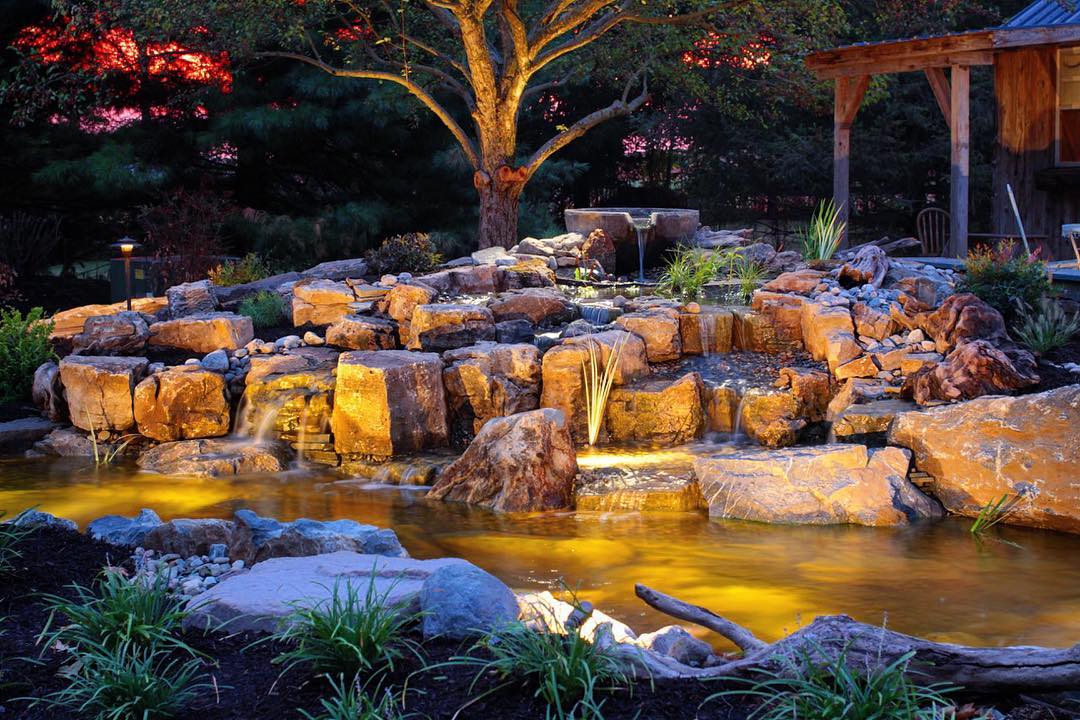 This large Ecosystem pond is part of an outdoor living display we have located at our creative center in Lancaster, PA. The feature consist of a large koi pond with tons of added features. There is the basic aquascape ecosystem filtration installed with a spillway and skimmer system. Typically this requires a biofalls for a complete filtration system but due to the added wetland it was was not needed.
One of the stand out features is a humungous limestone boulder waterfall that was core drilled. This stone is so big it takes up nearly half the length of the pond. The Pond also features a large underwater fish cave for protection from predators, as well as underwater lighting throughout.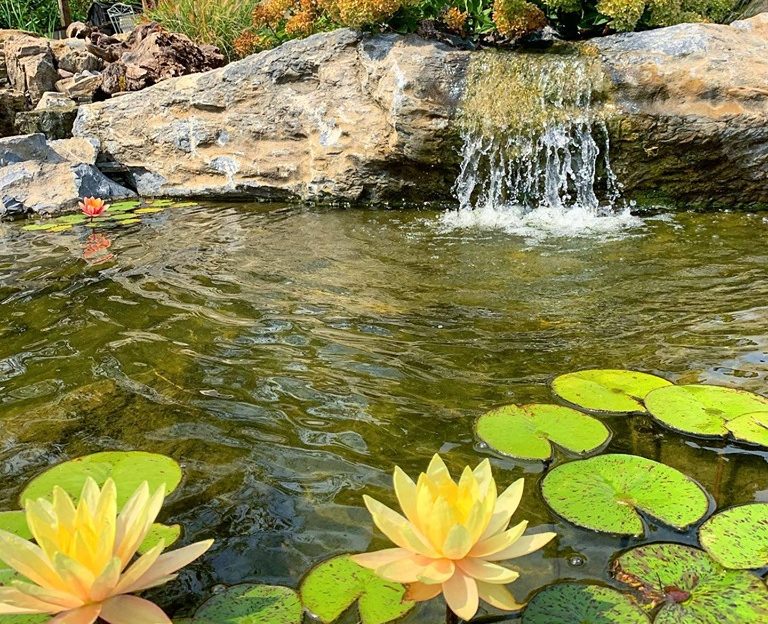 The pond spills to a zero edge waterfall into a large intake bay. The intake bay provides additional filtration as well as skimming action to remove all surface debris from the pond. Atop the intake bay sits 2 bubbling urn fountains with fire kit inserts and a custom weathered limestone bubbling rock fountain. All 3 fountains also have landscape lighting on them.
The water from the intake bay is then pumped up through to the wetland filter above. The wetland filter is filled with various aquatic plants and also features an Aquascape spillway bowl waterfall. The wetland area over flows through various weathered limestone boulder waterfalls before returning back into the pond.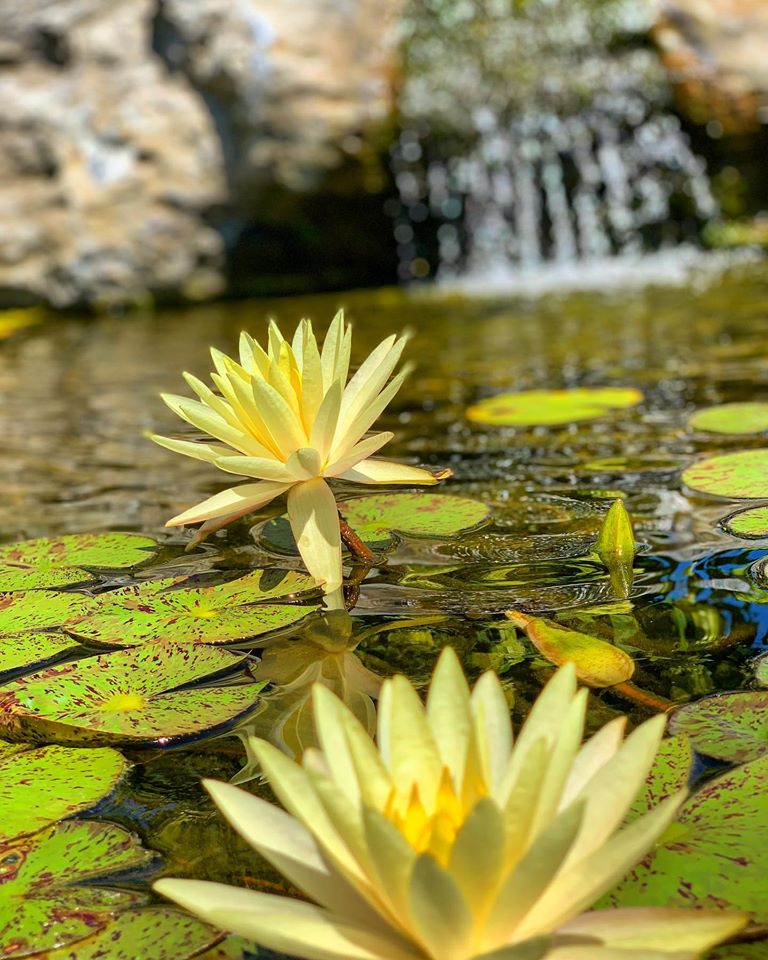 Learn more about our services and how we can help you bring your outdoor dream space to life!