This Natural Stone Outdoor living Area features tons of amazing natural stone work throughout the project. The installation features a natural stone pool deck, broken flagstone paths, entrance patio at pool house, and natural stone waterfall at pool. Pool deck, patio, and paths are constructed using full color irregular PA flagstone.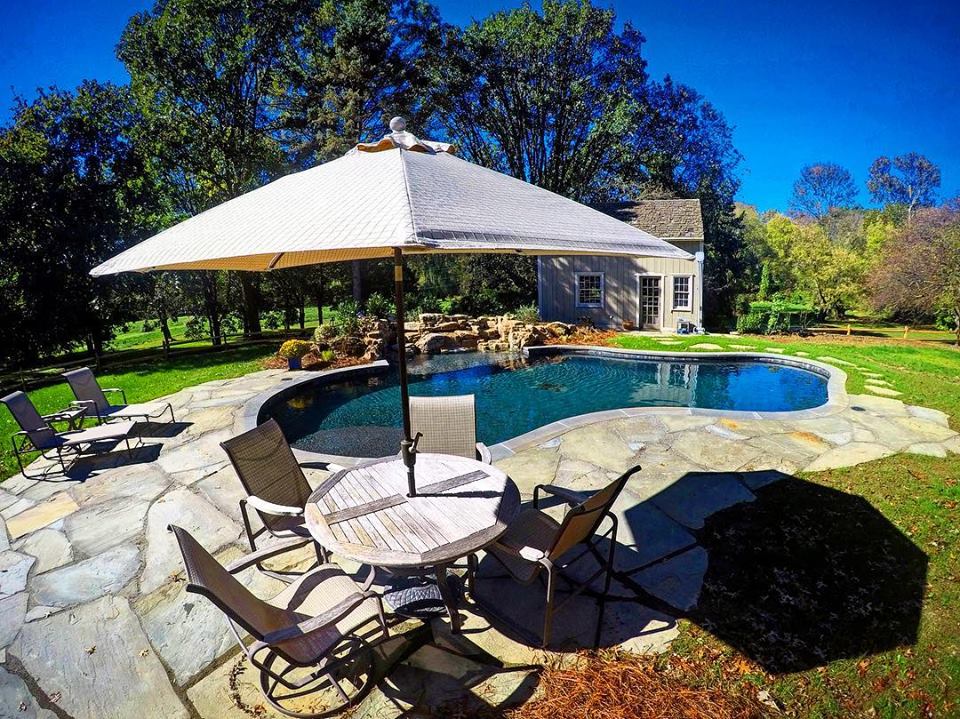 Pool Waterfall
The Pool Waterfall is constructed using Semco 'Weathered Limestone' with stone outcroppings and boulders placed in areas surrounding waterfall and back side of pool for more natural appearance. Landscaping was installed around the backside of the waterfalls to further naturalize the apperance and disguise the pool equipment.
Front Stone Walkway
Flagstone walkways and steps were installed in multiple areas around the home. The Main entrance to the home features a long spaced flagstone walkway with natural stone natural stone steps and landing area. Two separate side entrance's to the home are also complete with natural stone steps and landing areas. Landing and step risers were finished with matching stucco.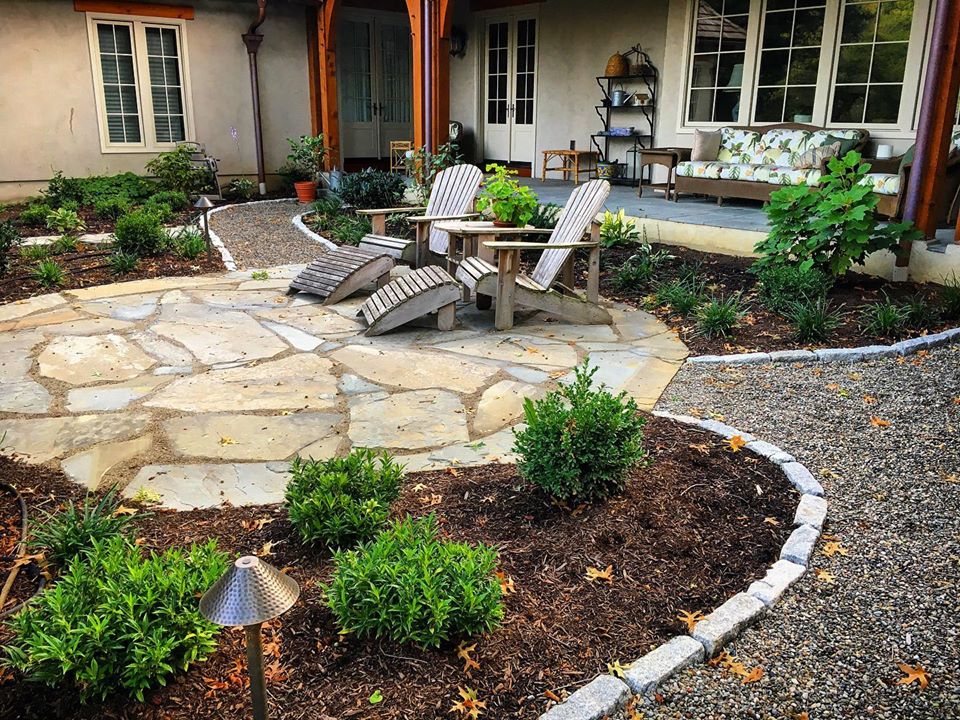 Cobblestone Walkways and Driveway Accents
Other paths around the house are bordered with gray Belgium block cobble stone, lined with 3/8″ decorative pebble, with stone base and separation material beneath. Two belgium block driveway bands as well as linear belgium block driveway curbing along the flower bed edges at the driveway were installed in the front of the home.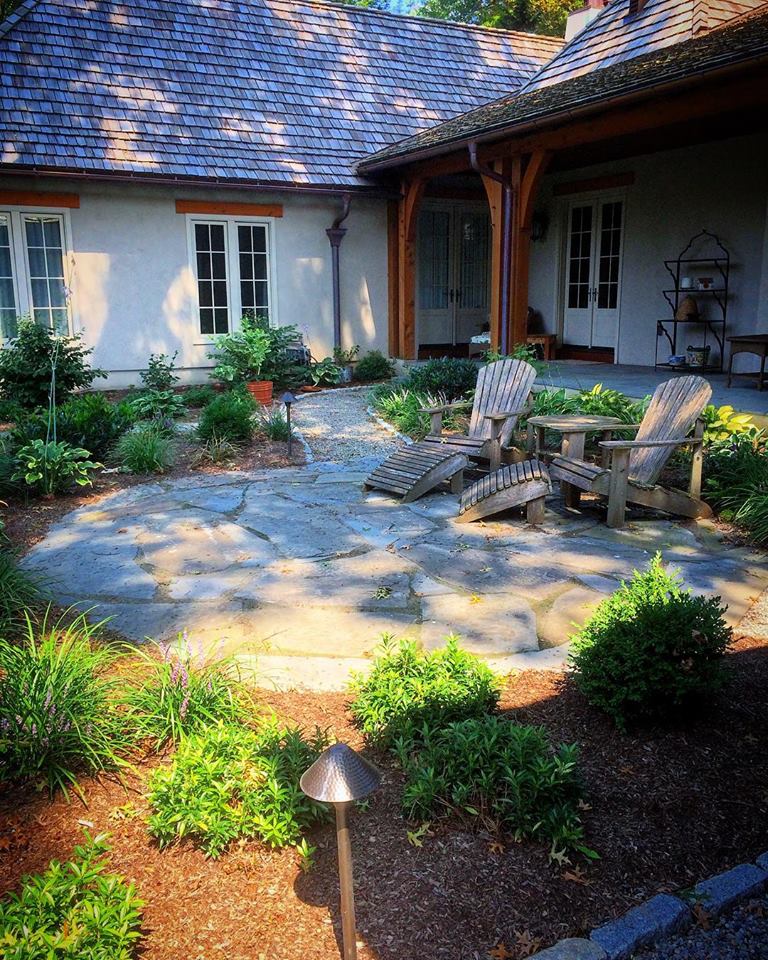 Landscape Lighting
Also included in this project is the installation of the low voltage LED landscape lighting system. The Coastal Source system with vintage brass finish included path lights, uplights, and niche lights.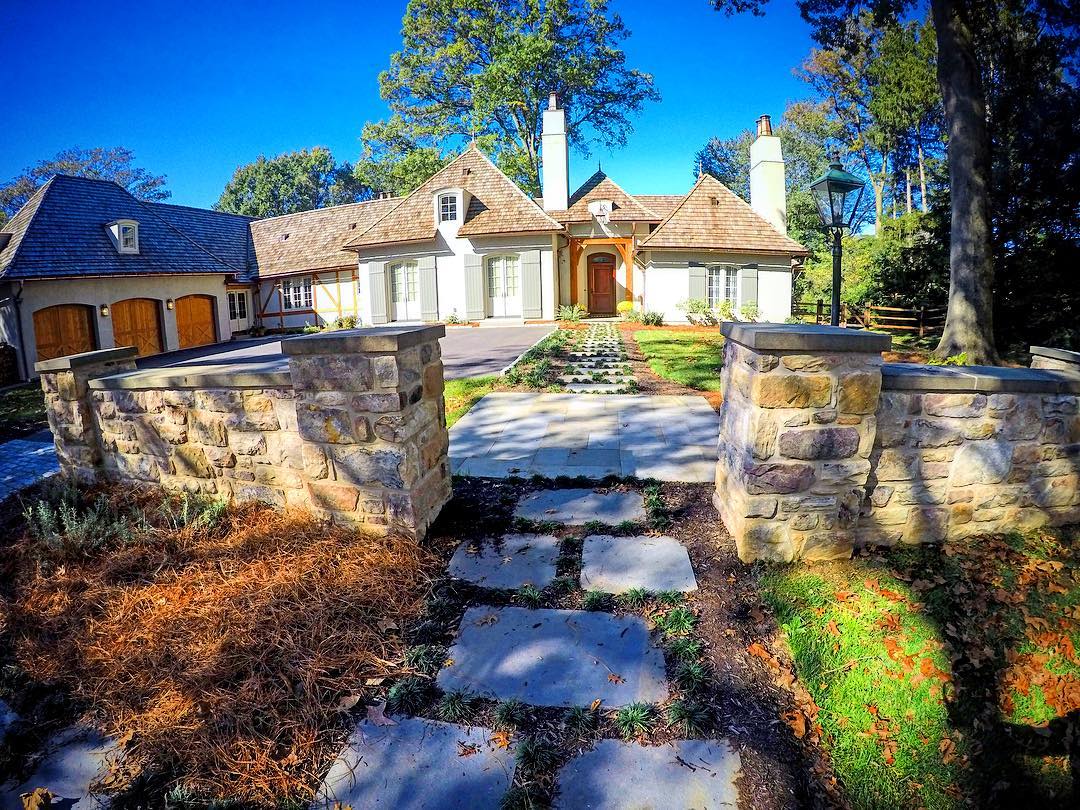 Landscaping
Landscape beds, plants and trees, and pine needle mulch were installed through out the property. There was also a significant amount of regrading and seeding done.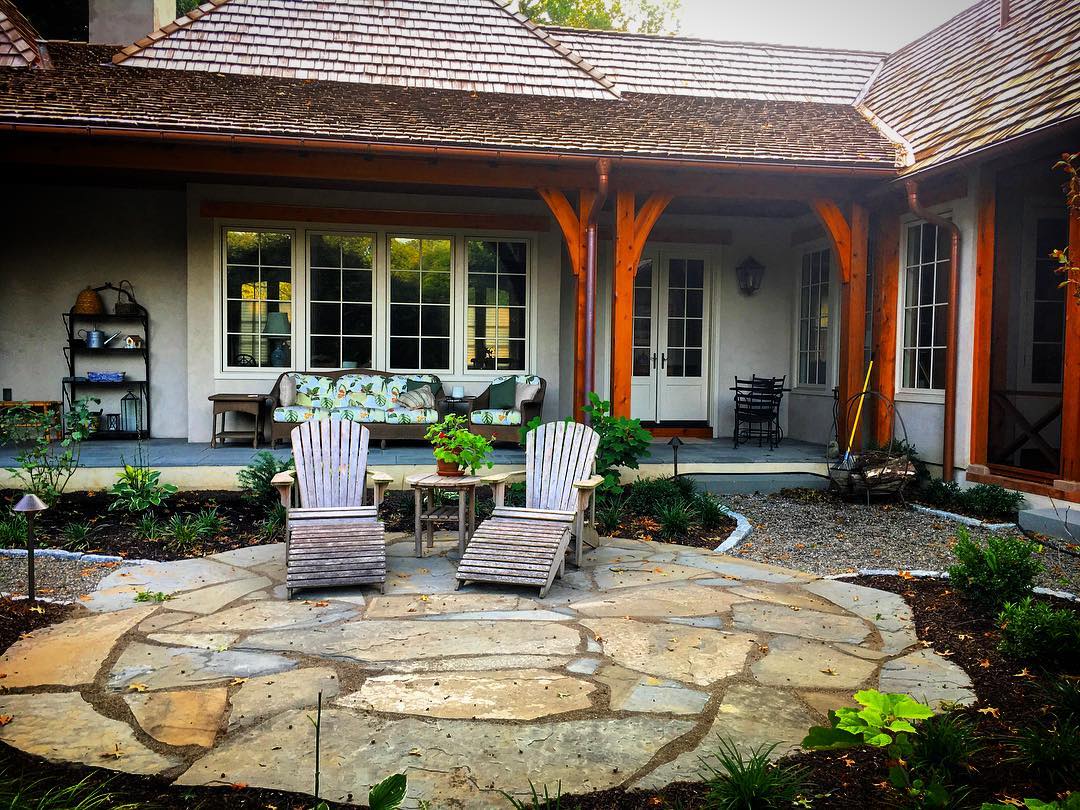 Water retention Basins
Two large underground water retention basins were installed on separate sides of the the property. These basins will house the majority of the run off from the entire roof area and allow it to percolate back in to the soil.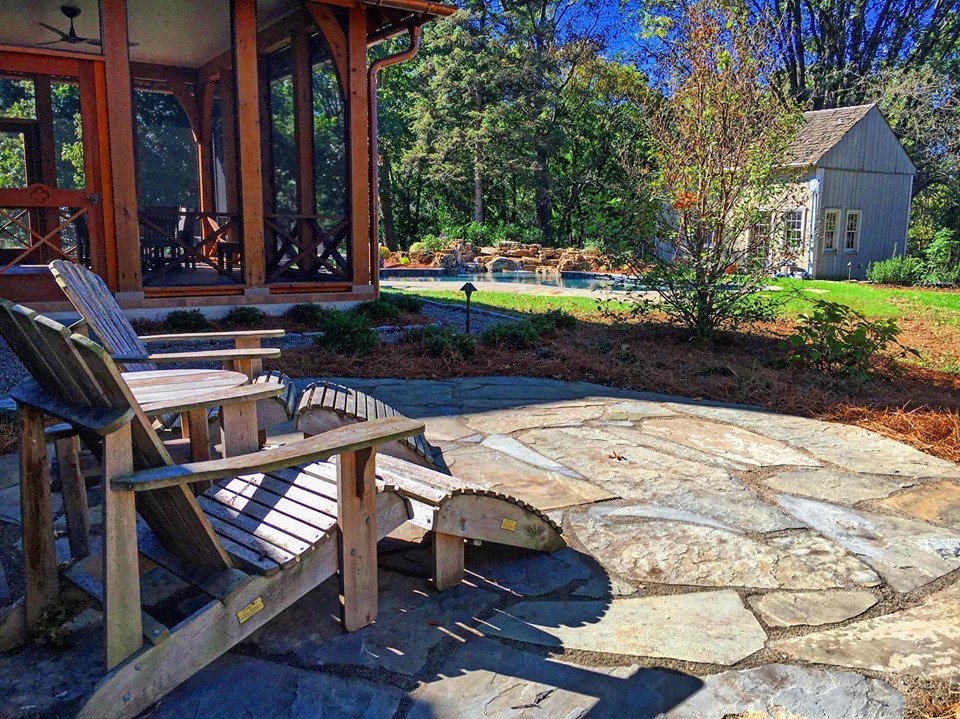 Learn more about our services and how we can help you bring your outdoor dream space to life!