Check out this Epic backyard makeover complete with swimming pool, patio, sunken patio and fire pit and MORE!!!!!!!!! This backyard really has it all! This project features a large swimming pool surrounded by a techo-bloc paver patio and walkways. The grade for the pool was achieved by a large redi-rock  retaining wall. A second tier paver patio sits next to the house topped with a large custom pergola. The top tier patio also features a custom challenger outdoor kitchen with sink, grill, big green egg smoker, refrigerator, and tons of custom cabinet and drawer storage space. We also made for for a outdoor dinning spaces on the top patio.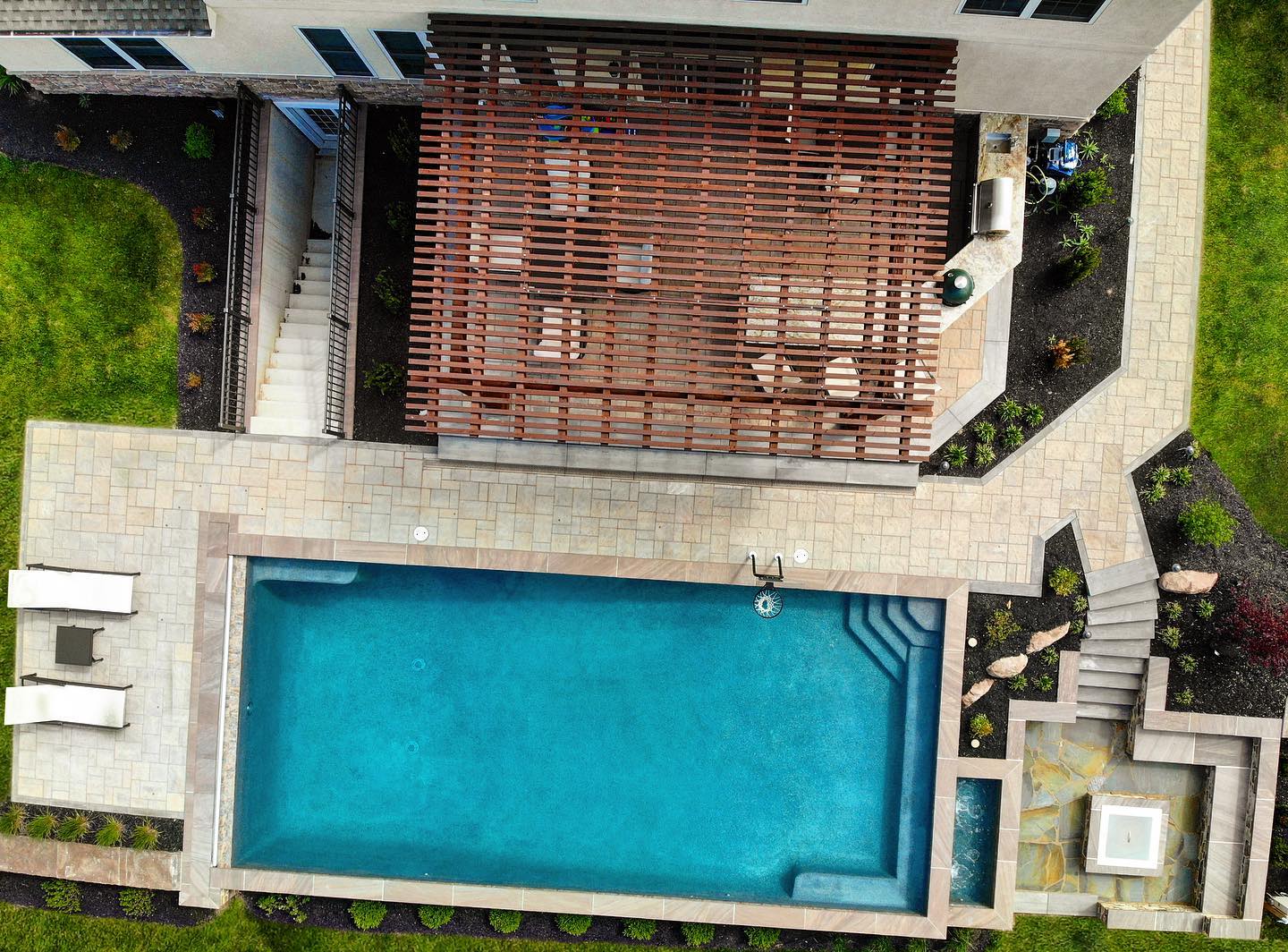 A below ground entrance/ exit to the basement was also installed. One of my favorite parts of this project is the sunken flagstone patio with custom seating walls and smokeless fire place. The sunken patio is highlighted with two custom waterfalls from the swimming pool. The whole project was finished off with new landscaping, sod, and landscape lighting.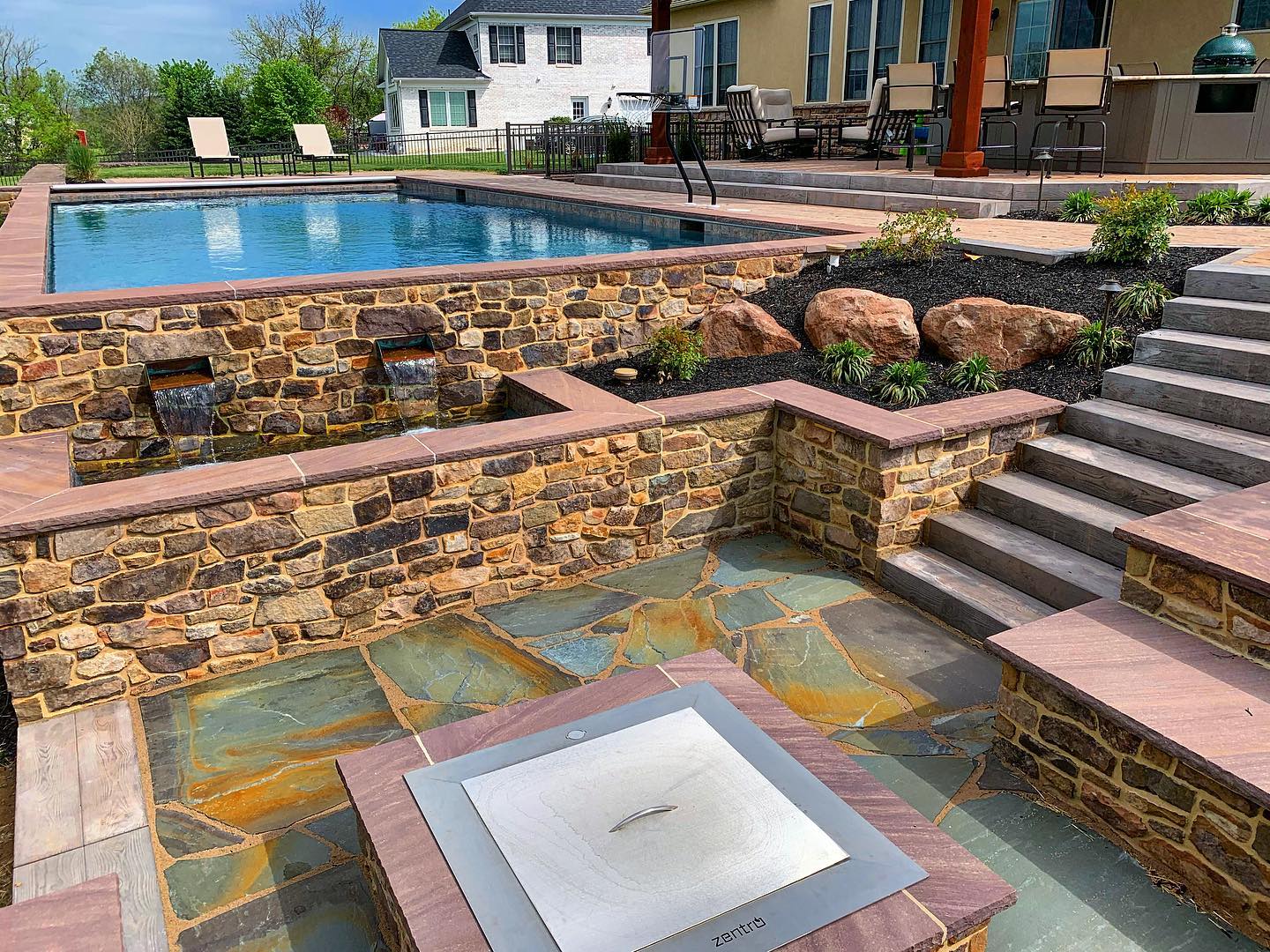 There is a second phase of this project that will be completed soon featuring a level area for a play set created with landscape timbers, as well as a large pavilion, fireplace, and additional flagstone patio area.
Learn more about our services and how we can help you bring your outdoor dream space to life!