What do you do when you don't have the grade for an outdoor living area? Well we'll build the grade for you, that's what you do. Check out this amazing Pool Patio paradise.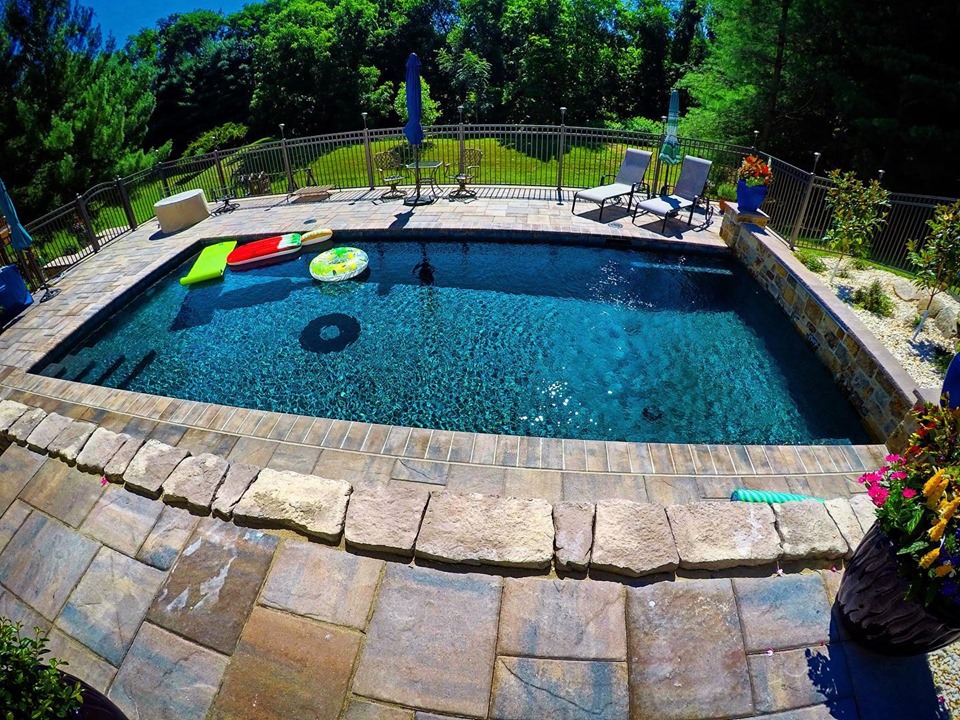 This Pool Patio Paradise project included the installation of retaining walls, steps, and patio areas we designed. The lower walls installed were constructed using Redi-Rock 'Ledgestone' wall and and New Line Rosetta 'Belvedere' wall caps. The wall is approximately 6′ at it's highest point. As you can tell from the photos this wall had to be in place before and work could begin on the pool area. This backyard was a straight slope before we began. A 3′ wall on upper side by the driveway was installed using New Line Rosetta 'Belvedere' wall and caps. Approximately 831 sq ft patio was installed around the pool using Belgard Laffitt Rustic Slab pavers. The steps from the driveway down and from the patio to the yard were installed using Belgard Anchor Landing steps. Fencing was later installed around the entire patio a and pool area. Final site grading and seeding was done upon project completion. All Tree removal included on site before consturction began was handled by Arborist Enterprises. The pool was constructed by Integrity Pools and Spas.
Learn more about our services and how we can help you bring your outdoor dream space to life!