Check out the lightning speed in which we install this outdoor kitchen to a existing outdoor living space we installed previously.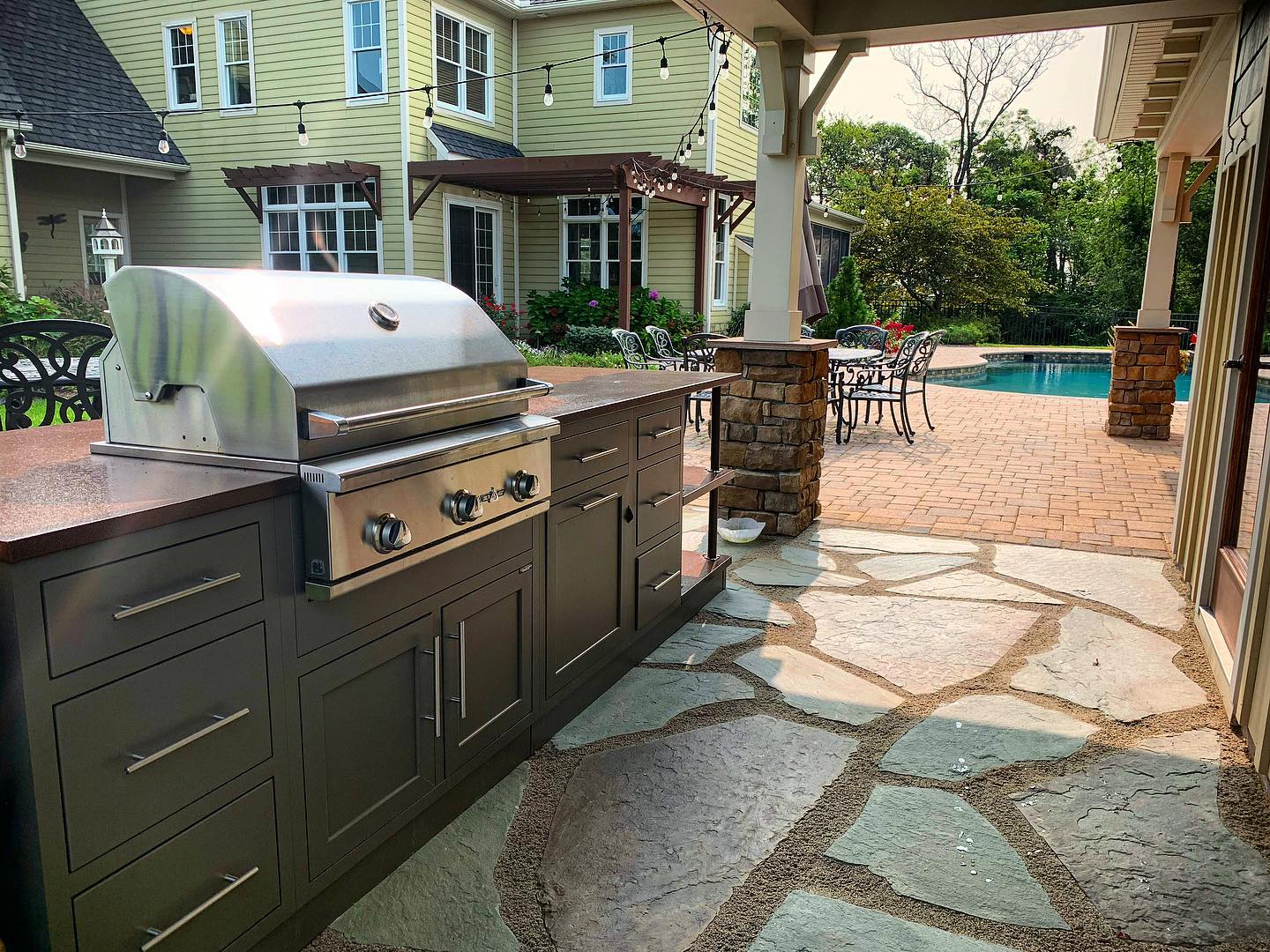 We can build an outdoor kitchen so fast you'll be cooking and serving on it in the same day. This Challenger Design outdoor kitchen install is 10′ long using the challenger cabinet line with shaker doors and powder coated aluminum counter tops with 9″ overhang on back side for seating, and includes 32″ built-in grill, outdoor waste basket, drawers/cabinets for outdoor sealed storage and open towel shelves. Pure quality installed before you know it. What more could you want?
Learn more about our services and how we can help you bring your outdoor dream space to life!