Natural stone is our specialty and we made that quite apparent on this EPIC backyard! This beautiful rustic house received an absolutely amazing backyard transformation!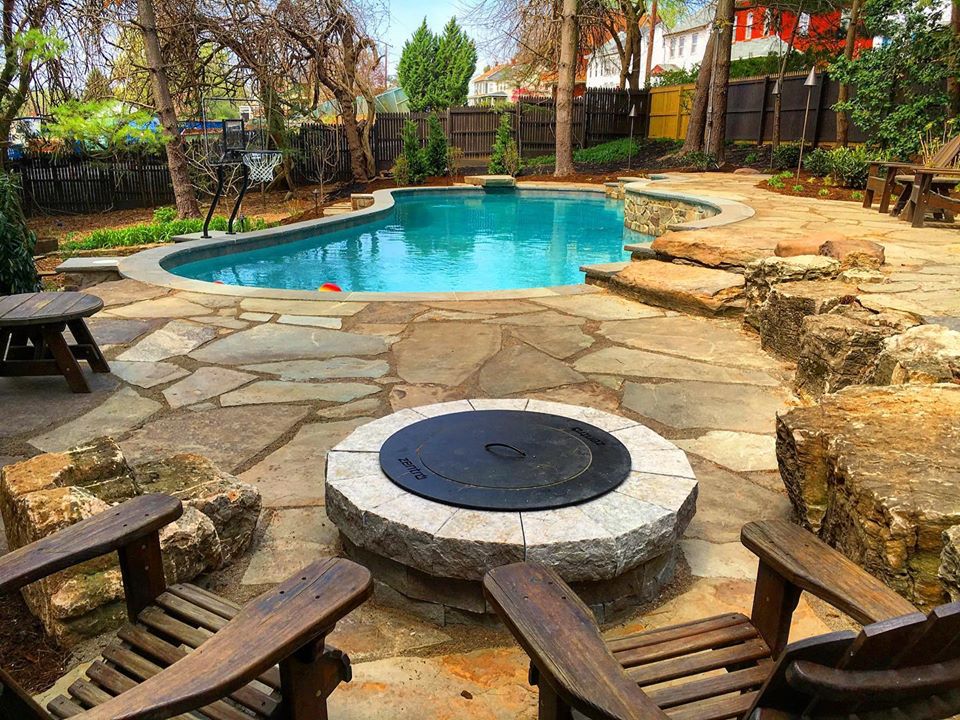 This Natural Stone Poolside Patio & Outdoor Living project included a few phases of construction and design. We installed various natural stone patio, and walkways throughout the property and surrounding the pool, as well as a natural stone diving rock at the pools ledge. The main seating are includes a natural stone fire pit and a smokeless wood burning insert. There is multiple Wisconsin weathered limestone boulder retaining walls. one retaining wall is between the top and lower tier of the main patios as well as one retaining a portion of the patio and surrounding the hot tub/ spa area. There is landscape lighting including path lights as well as accent lights installed throughout the property. We also installed trees, plants and mulch in the surrounding landscape to complete the project. This project was installed at a beautiful historic house located in Marietta, PA Lancaster County.
Learn more about our services and how we can help you bring your outdoor dream space to life!