This is surely to be one the most EPIC backyards you have ever laid eyes on. This project features it ALL!!! Large swimming pool with zero edge waterfalls, pool house, porcelain patio, flagstone patio and walkways, Large ecosystem pond and waterfalls, natural stone steps, nature stone dive rock, multiple fire pit areas, landscape lighting, and the list just goes on and on.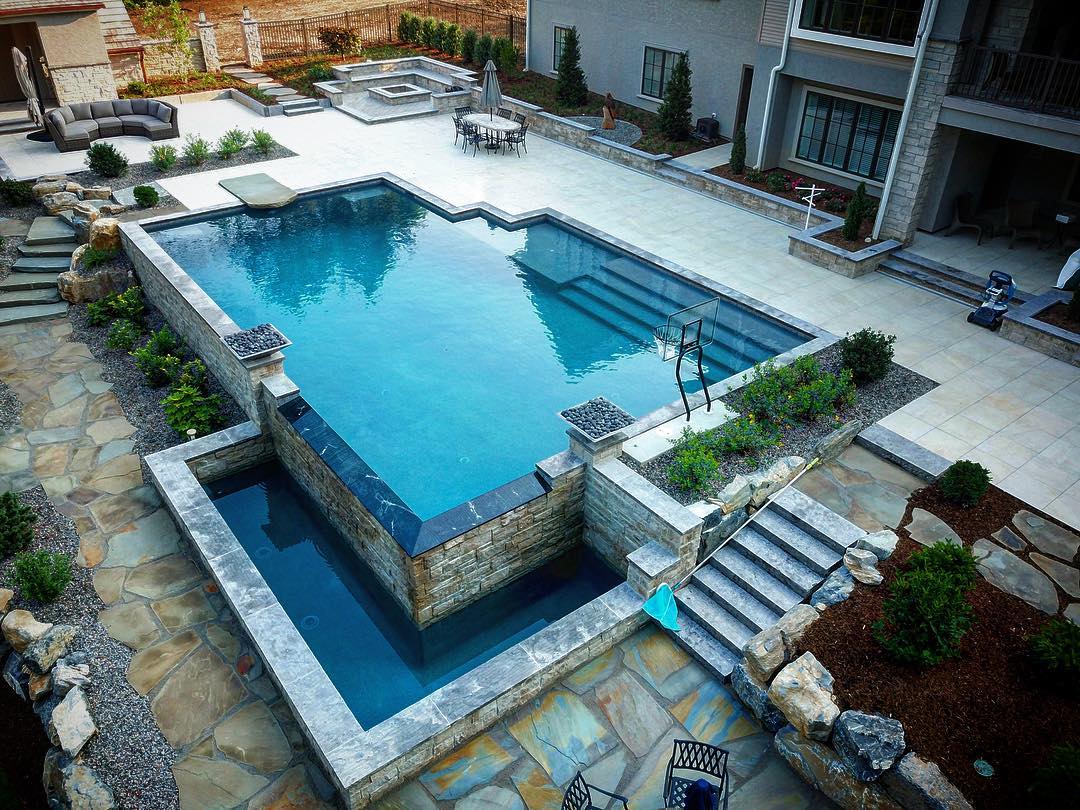 The project started with a huge Aquascape Ecosystem Pond complete with wetland filtration, stepping stones through the pond, bubbling urn fountains, and a cantilever patio. The pond is full with beautiful fish, aquatic plants and amazing natural driftwood pieces. Overflowing into a zero edge waterfall and cascading stream this pond features all kinds of amazing twist and turns. Once you've mad your way across the natural stone bridge and down the stone steps you will be greeted by a huge waterfall. The large waterfall then disappears into a huge pondless basin which recycles the water up through to the wetland filter where it starts it's journey all over.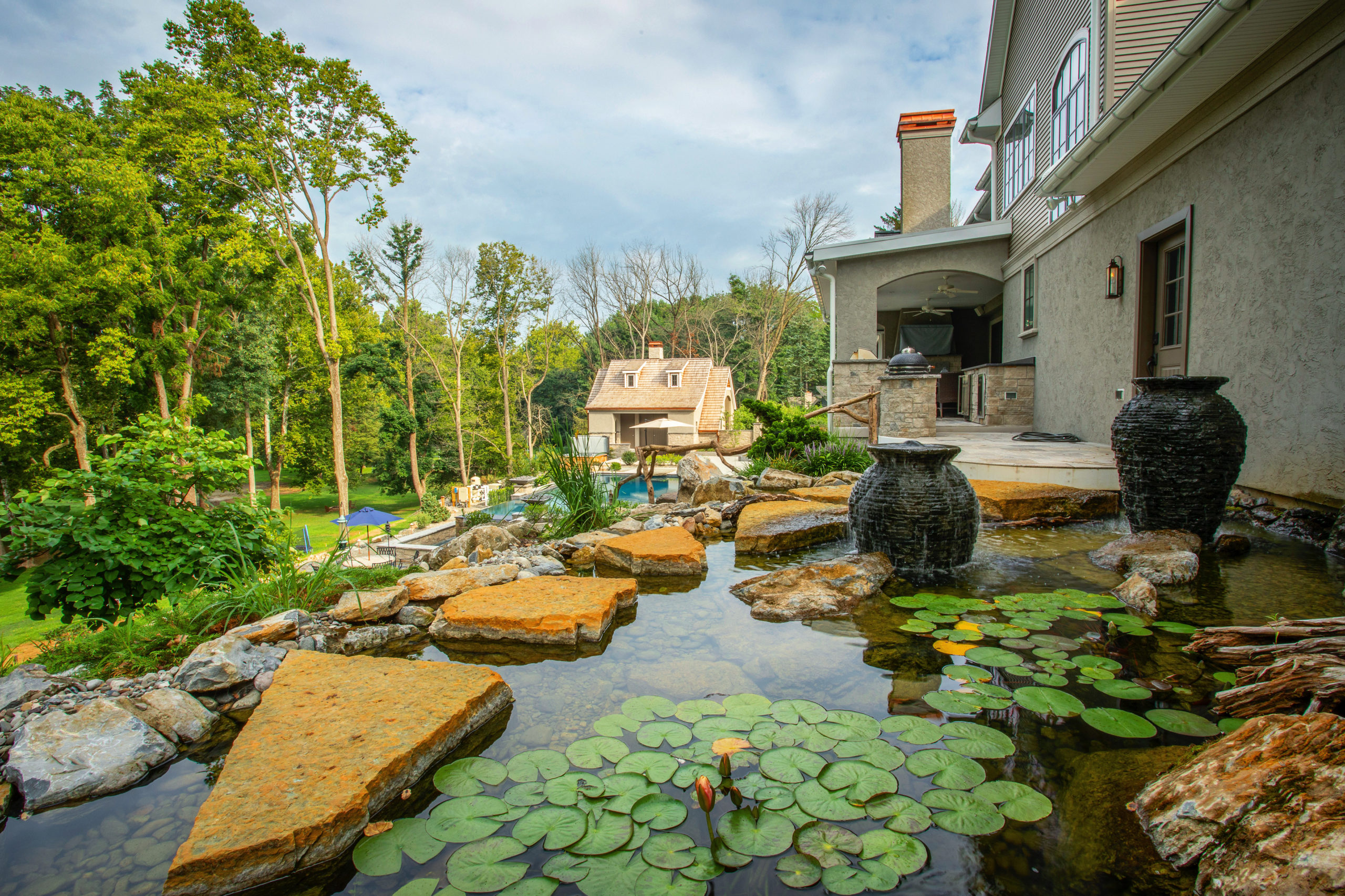 The Pool area is surround by a huge porcelain tile patio lined with natural stone veneered walls. The patio features multiple areas for outdoor living and dining spaces. There is a large smokeless fire pit area complete with built in natural stone seating areas surrounding it.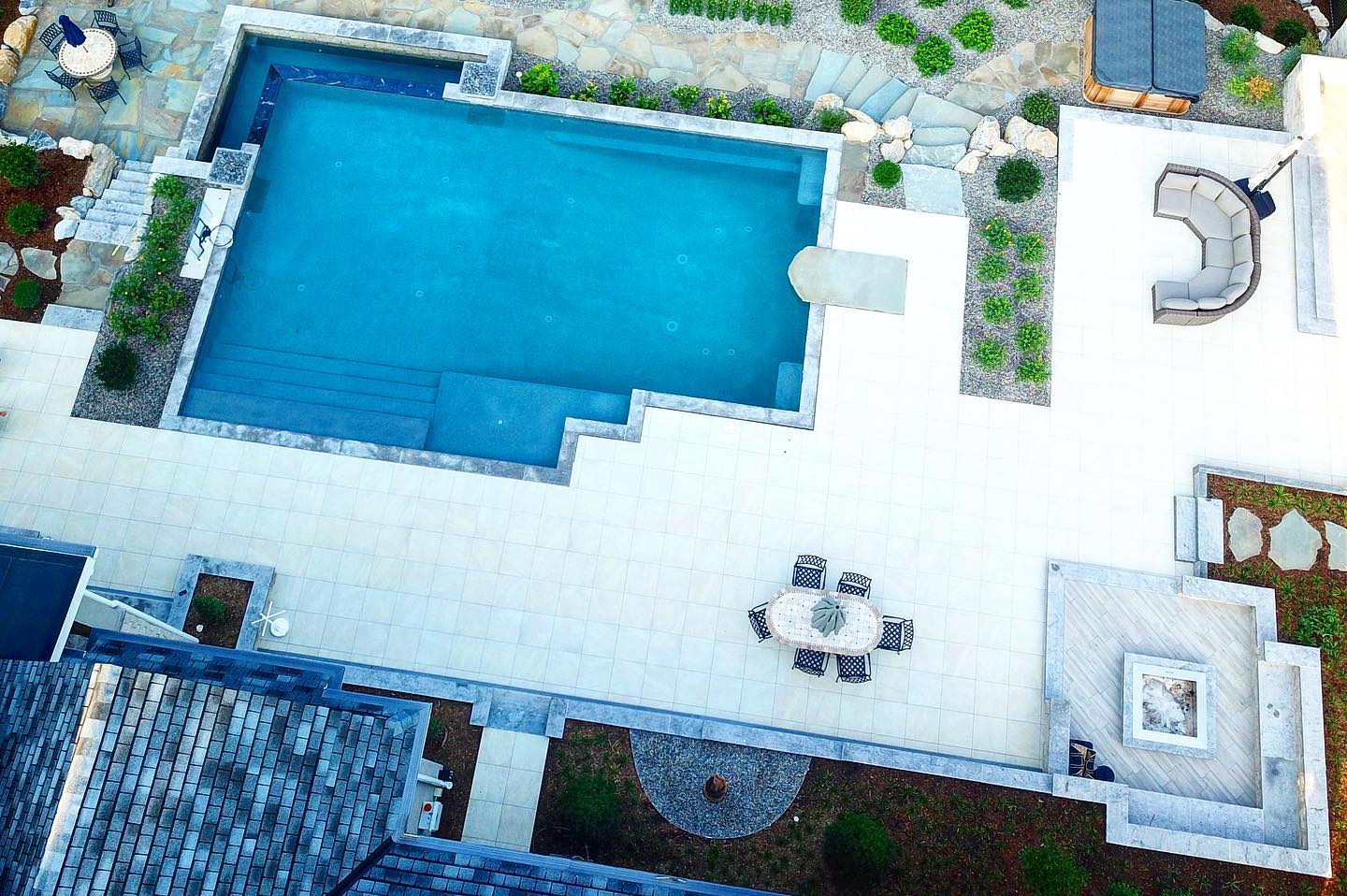 The lower level features a beautiful full color flagstone patio area for outdoor dining and relaxation. The patio continues to a flagstone walkway which leads along the pools edge to a natural stone staircase that brings you up to the pool house and hot tub area. This entire area is retained by large native Pa boulder retaining walls.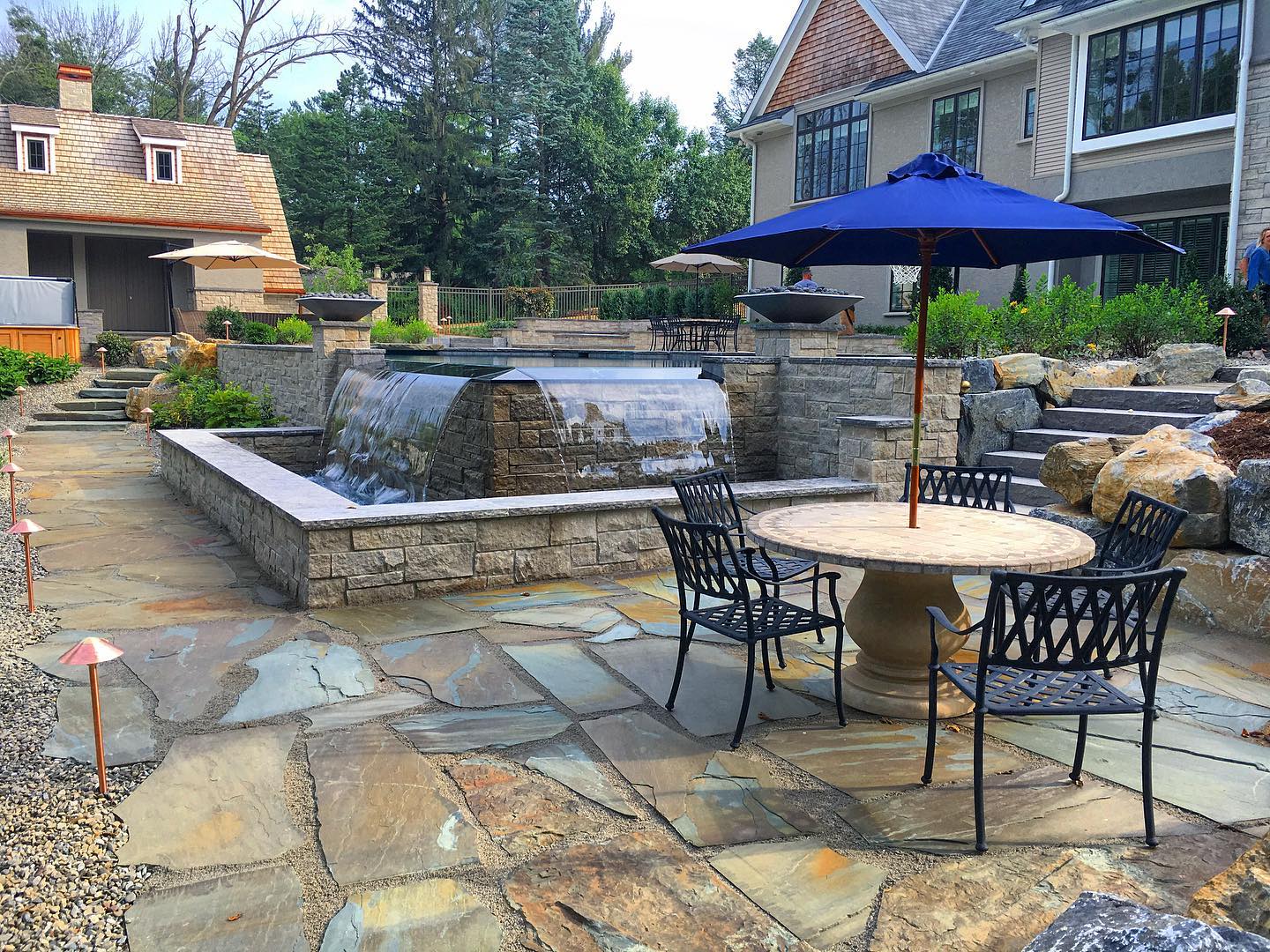 The entire project in surrounded by beautiful landscape beds all decked out with low voltage color changing landscape lighting. The backyard has a huge slop drop off draped with lovely native Pennsylvania wildflowers. Below the bank is another slightly hidden in the woods natural flagstone patio and smokeless fire pit are with a amazing view of the river which carves its way through the lower portion of this property.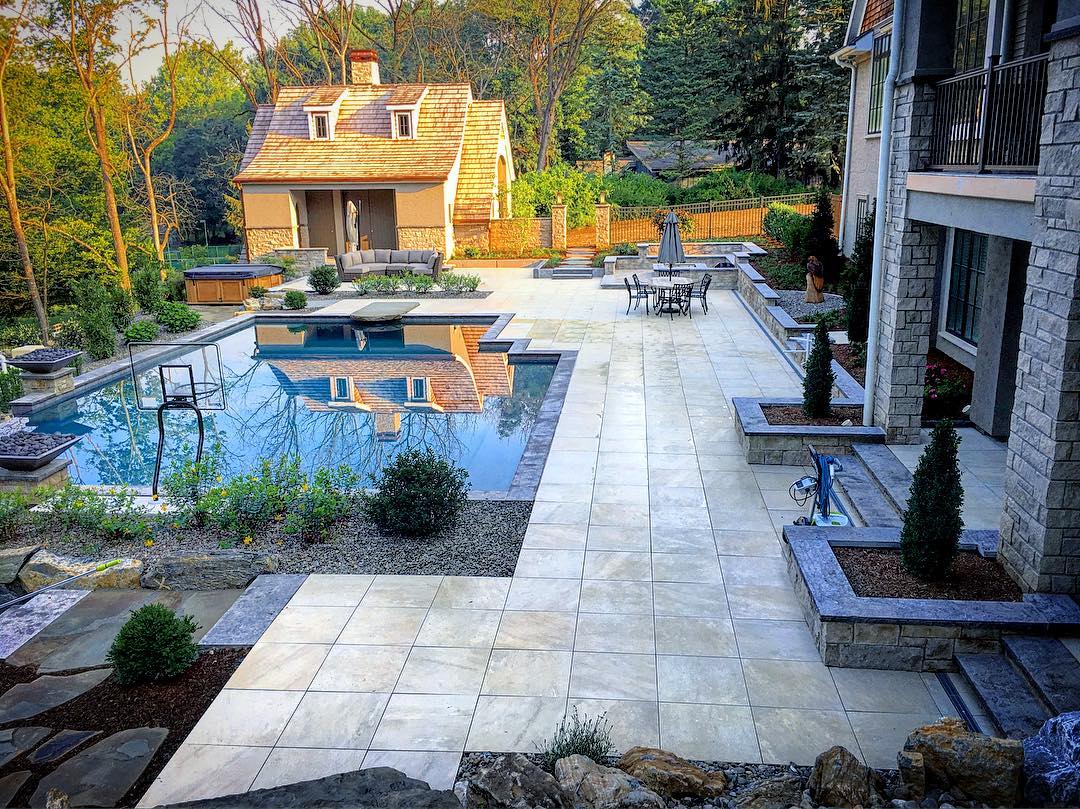 This truly is one of the most EPIC backyards ever created by man! Don't you agree?
Learn more about our services and how we can help you bring your outdoor dream space to life!