Outdoor cooking, kitchens and dining are all the rage. And why wouldn't they be. You haven't lived until you've cooked, prepared, and served a delicious meal to your family outdoors. Adding outdoor elements to your home will completely change the way you live.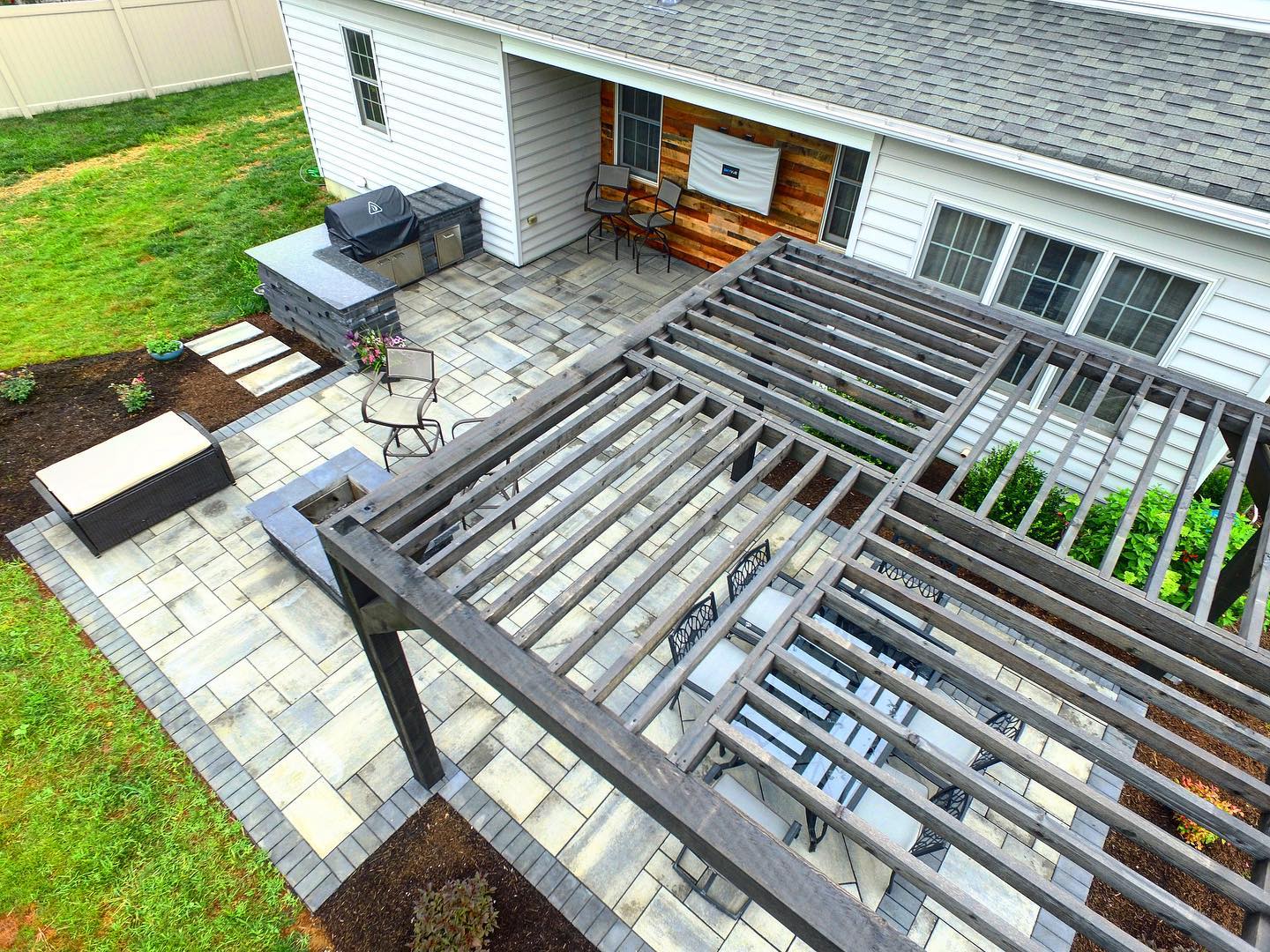 This Outdoor Living Patio project included installation of new patio area, pergola, front and side walkways, and landscape lighting. We installed over 500 square feet of patio area with a landing step area at the rear door. We used Techo-Bloc 'Blu 60 Smooth' pavers for the patio area as well as the front walkway. The existing Front and side walks were removed prior to the hardscape installation. Outdoor kitchen, fire pit, and step were all constructed with Techo-Bloc 'Graphix' wall stone. Fire pit and step capped with Techo-Bloc 'Graphix' Cap. The Outdoor kitchen is topped with a custom marble counter top. Grill and double access door were installed in kitchen area. The Pergola is constructed using Western Red Cedar and stained to compliment the hardscaping. Low voltage LED lighting that was installed includes, under cap lighting on step and kitchen and up lights on trees. Landscape beds and new plants were installed around the new patio area. This Outdoor living patio area was installed in Lancaster, PA.
Learn more about our services and how we can help you bring your outdoor dream space to life!