This Poolside Patio Kitchen & Living Area project consisted of a large multiple tier Techo-Bloc Patio surrounding the inground swimming pool complete with pergola, outdoor kitchen, and landscape lighting.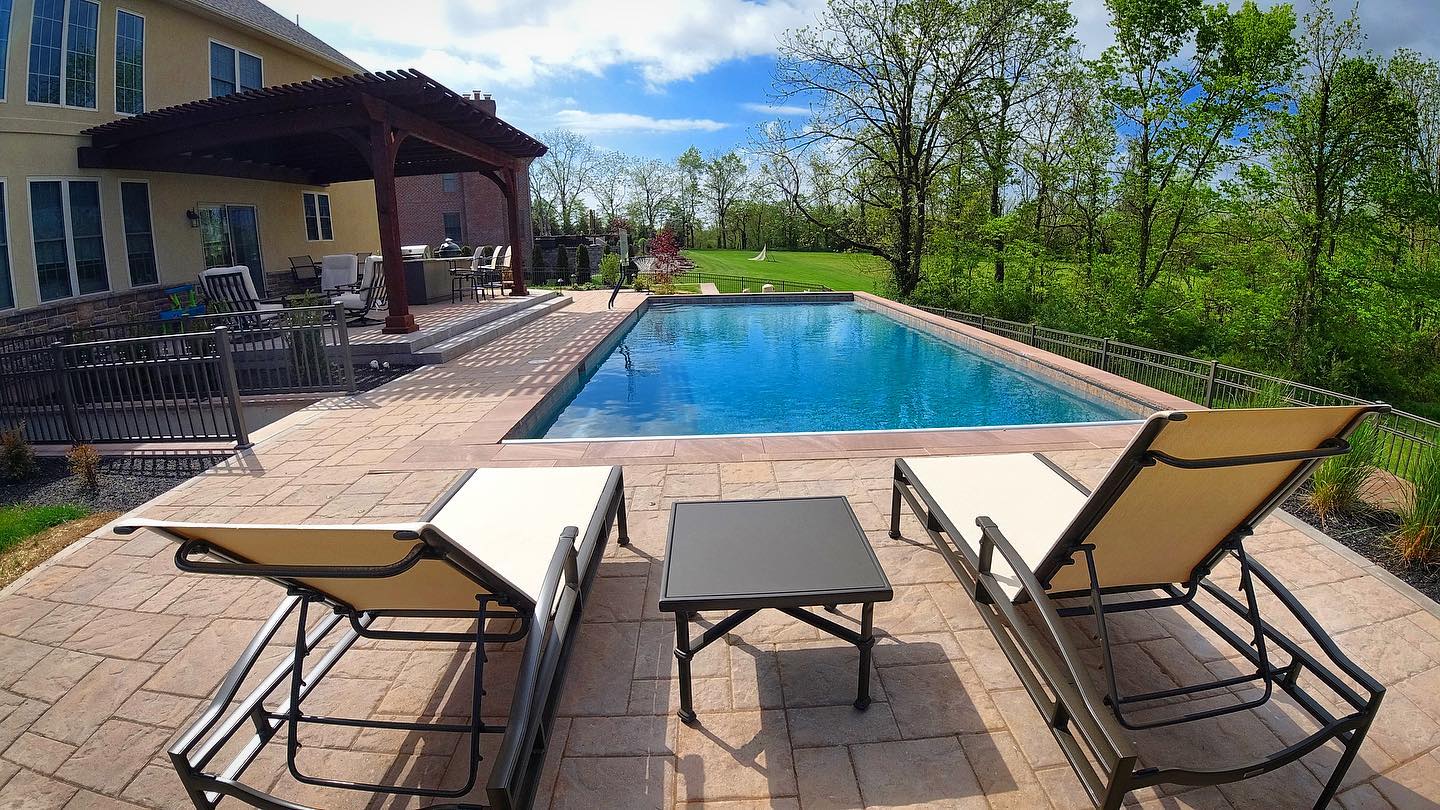 The project began with the installation of the upper patio at the back entrance to the home. Following installation of this patio the pool was then installed. an outdoor entrqace from the basement was installed with poured concrete sidewalls and steps. After main installation of the pool was complete we installed a large redi-rock retaining wall around the perimeter of the property to bring it up to grade. We then began with surrounding Techo bloc patio around the pool with an additional walkway from the backyard to the driveway at the side of the home. Planting beds with landscaping and landscape lighting were installed around the patio and backyard area. The top patio was outfitted with a challenger outdoor kitchen Including a 32" grill with rotisserie and sear burner, grill cover, built-in trash can drawer, sink and faucet, multiple cabinets for added storage, and a beautiful granite countertop.
A large cedar pergola was installed over the raised patio area. The pergola is attached to the house and includes downlights installed in pergola rafters. The landscape lighting system is installed using the FX Luminaire system, with zoning, dimming, and color-changing capabilities.
This is the first phase of a two-phase project to also include outdoor audio, lower patio area, pavilion, and fire feature. Stay tuned for the epic conclusion.
Learn more about our services and how we can help you bring your outdoor dream space to life!